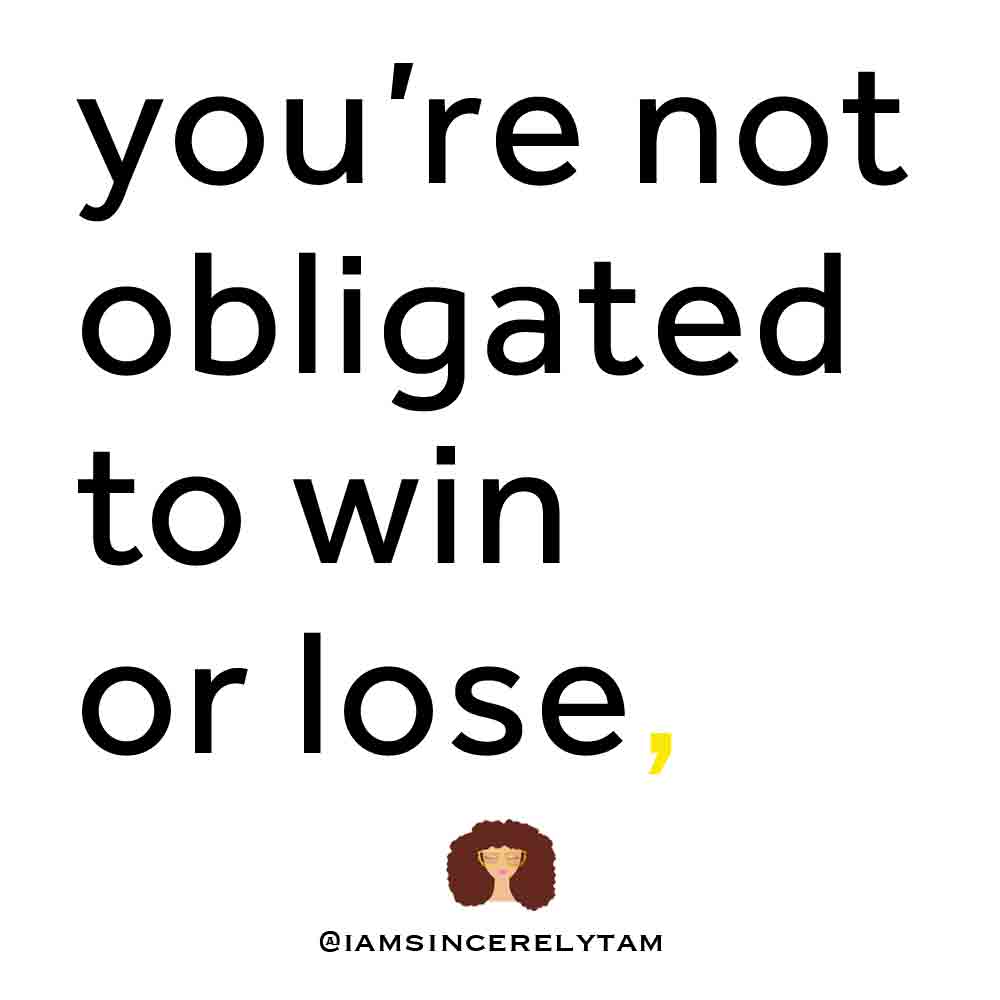 You're Not Obligated to Win or Lose | Note 164
Are you a go-getter?

You win, and you lose. Some people choose to win, while others choose to lose.

Winners set goals and work damn hard to accomplish those goals. They surround themselves with high-achievers and seek the tools necessary to win. Winners are go-getters.

Losers typically take what's given to them. They start but complete nothing. They blame others for everything. They're also drifters who are narrow-minded, indecisive, and lack self-confidence.

You're not obligated to win or lose, but wouldn't you agree being a winner sounds a lot better than being a loser?

LISTEN:
Follow @iamSincerelyTam for daily motivation and inspiration. Want to support the podcast? Become a Patreon.