F*ck Being Mediocre!

You're somewhere between mediocre and exceptional, aren't you? Let's fix that! I'll help you go from being an overwhelmed creative to packaging your brand and building a profitable business using my F.A.M.E Method.
ELEVATE & PACKAGE
YOUR BRAND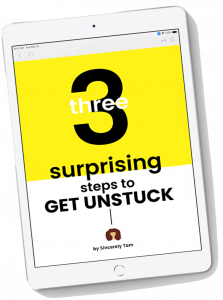 Get Out of Your Head and Get Sh*t Done.
Unlock your full potential and get unstuck with three surprising steps.
Are You Setting Yourself Up To Fail?
Statistics don't determine your value, but the longer you keep spinning your wheels, the longer you'll continue to drown in an over-saturated market and NEVER reach your full potential. Let's work together to help you find clarity, get sh*t done, elevate and package your brand.
50%
Most creatives find out they are not prepared to navigate the business side of things too late. In fact, the U.S. Small Business Administration (SBA) estimates half of all small businesses will be out of business in the first five years.
580 mill +
There are 582 million entrepreneurs in the world. Most are stuck in a maze of entrepreneurial mediocrity. This doesn't have to be you.
50%
Without clarity, understanding the fundamentals of business, and knowing how to package your brand, you're setting yourself up to be in the 50% who fail.
Being a creative entrepreneur has enough challenges. Get out of your head and get sh*t done using my unique 4-step

F.A.M.E. Method

.
Find clarity

so you can define your vision and break free from overwhelm
Attain the fundamentals of business
and confidently create a roadmap for success
Master entrepreneurship

without compromising who you are creatively
Elevate and package your brand
by being authentically you… without the imposter syndrome
Imagine What You Could Do With a Highly Profitable Personal Brand
So, you want to quit your 9 to 5, become a full-time entrepreneur, or take your side hustle to the next level? You have too many good ideas and thoughts, so you're stuck on what to do next.
Does this sound like you?
Not sure if you should build a personal or business brand, confused about the business side of things, or how to sell and market your services or product.
You're overwhelmed, lacking energy, afraid of self-promotion, constantly fighting with imposter syndrome, and in a vicious cycle of procrastination.
That's how I felt a few years ago as I sat in my chair staring at my laptop with 40+ open internet browser windows. Then it clicked (pun intended).
You aren't really tired — you're overwhelmed. You lack focus. But you can do this. You just need help. You need expert help.
When I stopped doubting myself, I realized I had helped Emmy Award-winning artists, Grammy Award-winning talent, athletes, influencers, and executives build their brands. There really wasn't a plausible explanation for why I doubted being capable of doing anything I set out to do when I thought about it.
Focusing on all my accomplishments reminded me of that old proverb, "If you want to go fast, go alone; if you want to go far, go together." All the people I worked with went far because they sought help, and it is time for you to do the same.
Could you benefit from some invaluable knowledge and guidance to help you stay focused, find clarity, define your goals, and build your brand?
If you've been procrastinating, feeling stuck, and tired of feeling mediocre, it's time to stop delaying your dreams. Get personalized help from a coach and mentor (that's me) who can relate to all your obstacles on multiple levels, not just in one area.
My corporate
life included:



Success Stories
Successful creative entrepreneurs seek help and are prepared for the demands of running a business.

Vice President, External Affairs, Oakland A's
& Serial Entrepreneur
"For well over a decade, Tam has been a trusted advisor, friend, and business partner as it relates to all things branding. Through her vast experience as a cultural curator and branding maven, I have had the privilege of learning how to advance my craft and hone my skills, which has led to some incredible opportunities. It's people like Tam that make an impact on your life and through guidance and coaching ultimately changes your trajectory, from a good version of yourself to the highest version of yourself. I'm indebted to her."
Agent, At Large Entertainment
Fmr. Executive Director at SKAM Artist
"From the first time we met, I knew that Tam was a rare find. She has a way of inspiring me to do better. Whether we are working on a project together, or when I ask for her unique perspective, Tam will always deliver in a way that far exceeds my expectations. I'm constantly blown away by her powerful ideas and her knowledge of how to execute them. She's been so much to me — Mentor, Consultant, Colleague, Leader, MVP... You just don't meet people like Tam often. I'm lucky that I did- and that I could recognize her amazing qualities.``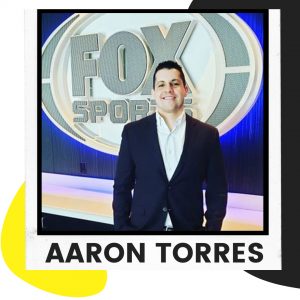 Fox Sports Radio Host and Best Selling Author
"Tam is one of the sharpest and forward-thinking minds in brand management and consulting I've ever had the chance to work with. Not only do I give Tam my most ringing endorsement, but believe that anyone not working with her is doing themselves an active disservice."
Ready to create the brand and business you've always wanted?
Getting started is easy. Really! Take care of business in three steps.
Gain invaluable knowledge and guidance to help you stay focused and motivated from start to finish with FREE easy-to-follow bite-sized workshops made just for you.
Network, learn, share, and be inspired. Get targeted coaching designed for you and your unique business. You'll become part of a vibrant community of creative entrepreneurs that will support you every step of the way as you learn about business and branding.
03. ELEVATE & PACKAGE YOUR BRAND
Finally, get past feeling stuck, imposter syndrome, lack of confidence, being afraid of self-promotion, and dealing with tech fear. Learn about the business side of things, how to sell and market your services or product, and build a profitable brand.
You don't have to try and figure out everything by yourself.
.
Most people are motivated to open their own business because they're ready to become their own boss (60.87%), according to a Guidant Financial 2022 report. Sounds great, but creative entrepreneurship is not as easy as it appears. Being a successful creative will require you to overcome procrastination, shiny object syndrome, perfectionism, fear of failure, and the demands of running a business. It's time for you to build your dream life with the tools, resources, and dedicated mentor you need for success.
Here's how I can help you:
3
ELEVATE & PACKAGE YOUR BRAND
* * * * *
"Tam's superpower is creating a thought-provoking podcast with small but mighty mind shifts that move you toward a more purpose filled life." — TRACY
* * * * *
"You know you're getting something special right from your first listen! Guides and empowers you to clear the fog of inaction towards to your goals, efficiently. Keeps it real, great energy. Tune in daily.`` — SUNNIE
Don't Wait! Get Sh*t Done Today.
Unlock your full potential and get unstuck with three surprising steps.