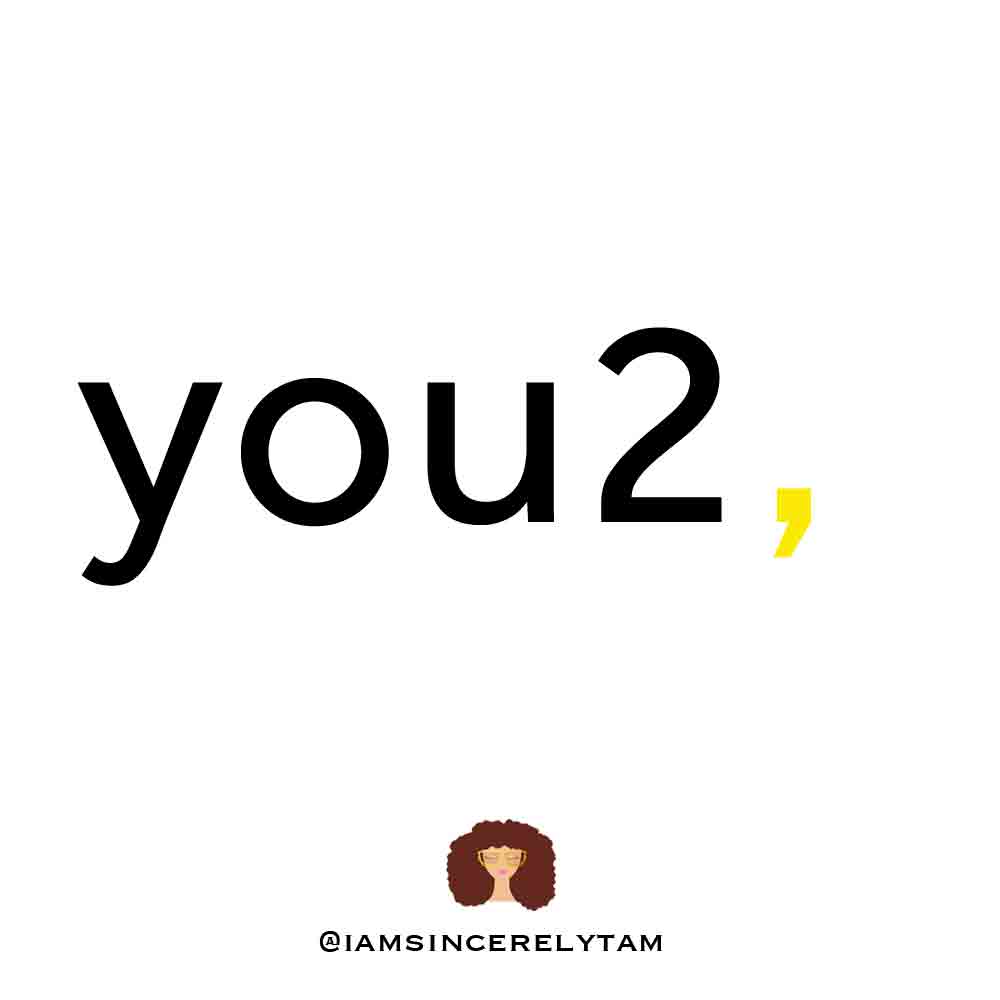 You2 | Note 111
You don't have to buy into the idea that success comes one step at a time.
Happy Monday, good people. You're ready for another fantastic week. I'm thankful to be part of it.

Hi! I am Tam! The Queen of Bite-Sized Motivation. My mission this week is to help you start each day motivated and inspired to be your best — to be You2 (You Squared).

This week, I'm going to do something different. For Note 103 of the Sincerely HER podcast, I talked about how you must do something new. I referenced a quote about taking quantum leaps from the book "You2: A High-Velocity Formula for Multiplying Your Personal Effectiveness in Quantum Leaps." I found the book to be so impactful; I am dedicating the entire week to talking about it. You can find the link to the book in the episode description.

Today's Note: You2

"You2 implies an "explosive jump" in your personal performance that puts you far beyond the next logical step."

Do you know to take quantum leaps in your life, whether personal or professional, first you must forget about taking the conventional pathway to growth?

You don't have to accept gradual improvement to have a breakthrough.
You don't have to buy into the idea that success comes one step at a time.
You don't have to endure a time-consuming struggle to take a quantum leap.
But you will have to have a radical departure from some of your habits.

A quantum leap requires you to do things differently than you always have. A quantum leap is the only way to become You2.
Follow @iamSincerelyTam for daily motivation and inspiration. Want to support the podcast? Become a Patreon.