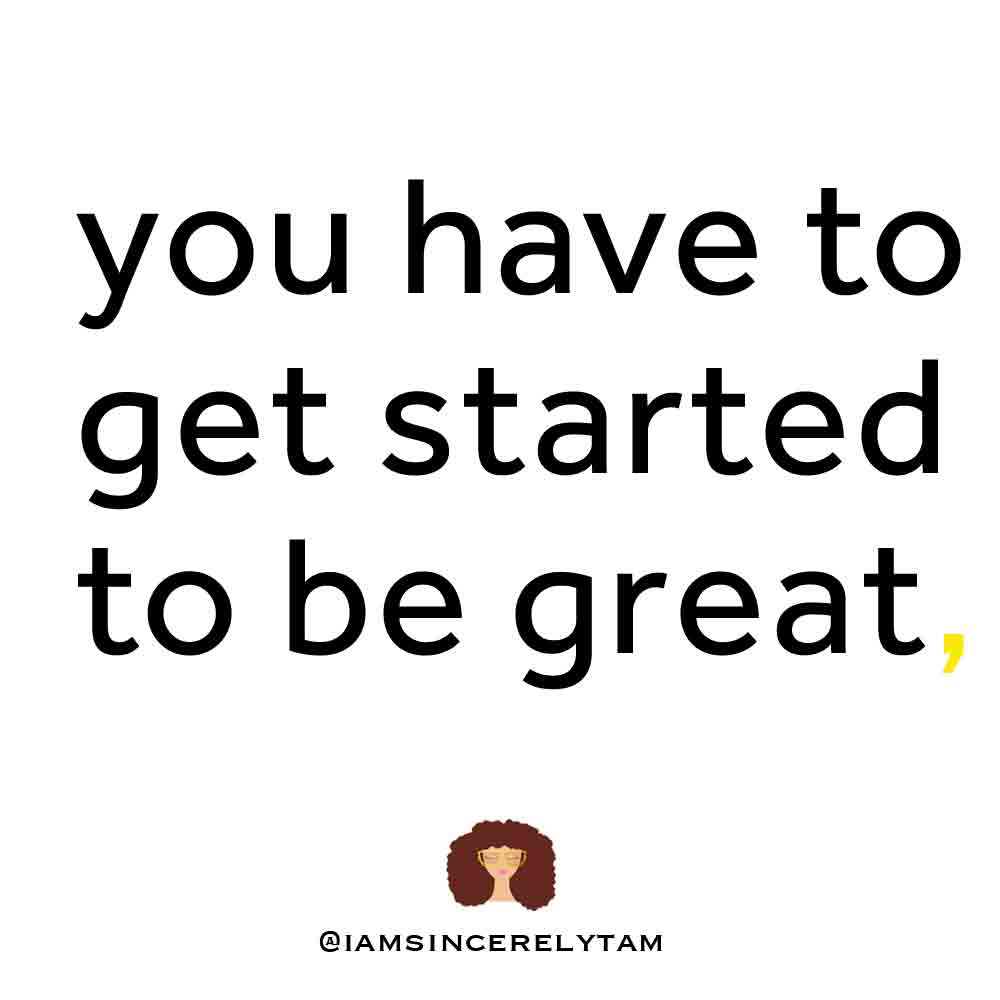 You Have to Get Started to be Great | Note 178
You only need to get it right one time.

This week all my notes are from tweets I posted this year. Some were popular, others are notes that inspired me, and I hope they will inspire you. Today, I am sharing quotes from some of my favorite motivational speakers that graced my Twitter timeline.


Today's Note: You Have to Get Started to be Great


It's not too late. You just need to start. Don't worry about failing. You just need to start. You only need to get it right one time. The quotes I am about to read are from some of the greats that have gotten it right, but just like you, to be great, they had to start.

"I've heard of Monday, Tuesday, Wednesday, Thursday, and Friday. But I've never heard of Someday." – Rev Ike

"You can fail at what you don't want, so you might as well take a chance on doing what you love." – Jim Carey

"Perfection equals paralysis." – Dan Peña

"You can be a trailblazer. You can create your own path for others to follow." – Lewis Hamilton

"One should not wait until a definite plan, including all steps needed to attain it, has been established in order to begin the journey to success. For instance, if you're desiring financial wealth, you shouldn't wait until you have all of the steps in place or wait for the perfect time to begin." – Napoleon Hill

"If you want to get what you want, you have to help others get what they want." – Jim Rohn

"You don't have to be great to get started, but you have to get started to be great." – Les Brown

LISTEN:
Follow @iamSincerelyTam for daily motivation and inspiration. Want to support the podcast? Become a Patreon.