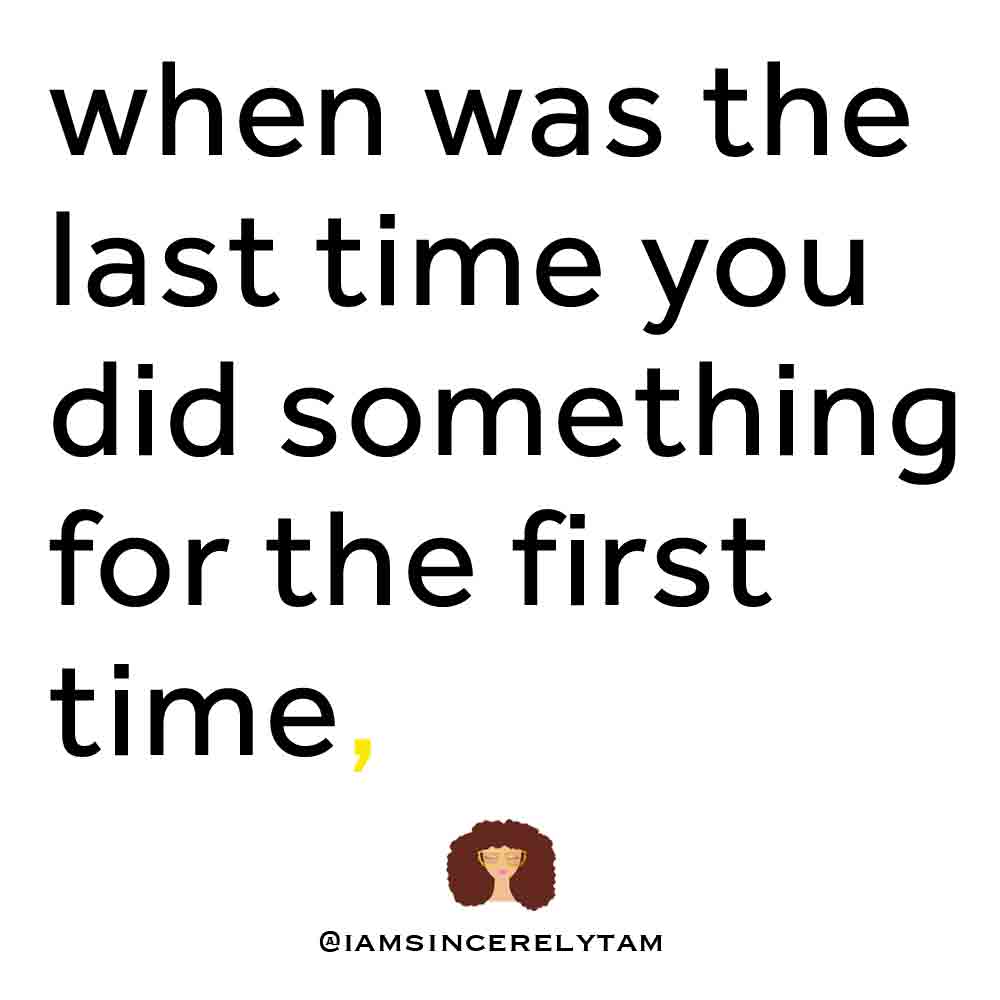 Self-Improvement | When Was the Last Time You Did Something for the First Time? | Note 262
What's the fun in being stuck doing the same thing day in, day out?

My life was an adventure for so long it became a habit. I took chances. I tried new things. I traveled to exotic countries. I had fun exploring the world by myself. I didn't have everything figured out, and I wasn't afraid to make a mistake.

Learning new things and relearning or rethinking old ways was a constant force in my life. Experimenting and trying new things was a way of life for me until it wasn't.

The day I found myself stuck in a rut, I did something about it. I changed. I became more conscious about choosing to change, and I went out and did something new for the first time.

Trying new things is not only good for you but can be life-changing. If you don't challenge yourself and try new things, the alternative is living a predictable, static, and repetitive life. What's the fun in that? Better yet, what's the fun in being stuck doing the same thing day in, day out?

Doing nothing new is like reliving the past each day. What can you accomplish by living in the past?

Instead of letting fear of the unknown stop you, choose to make time to do things you have never done.
As the saying goes, "in the end, we only regret the chances we didn't take."

Taking chances, trying new things, creating new routines, and getting out of your comfort zone is the best way to leap towards a new life — a new you.

When was the last time you did something for the first time?
LISTEN:
Follow @iamSincerelyTam for daily motivation and inspiration.




Topics: Motivation, Motivational Speakers, Motivational Quotes, Motivational Words, Motivational Speech, Inspiration, Success, Life Quotes, Inspirational Quotes