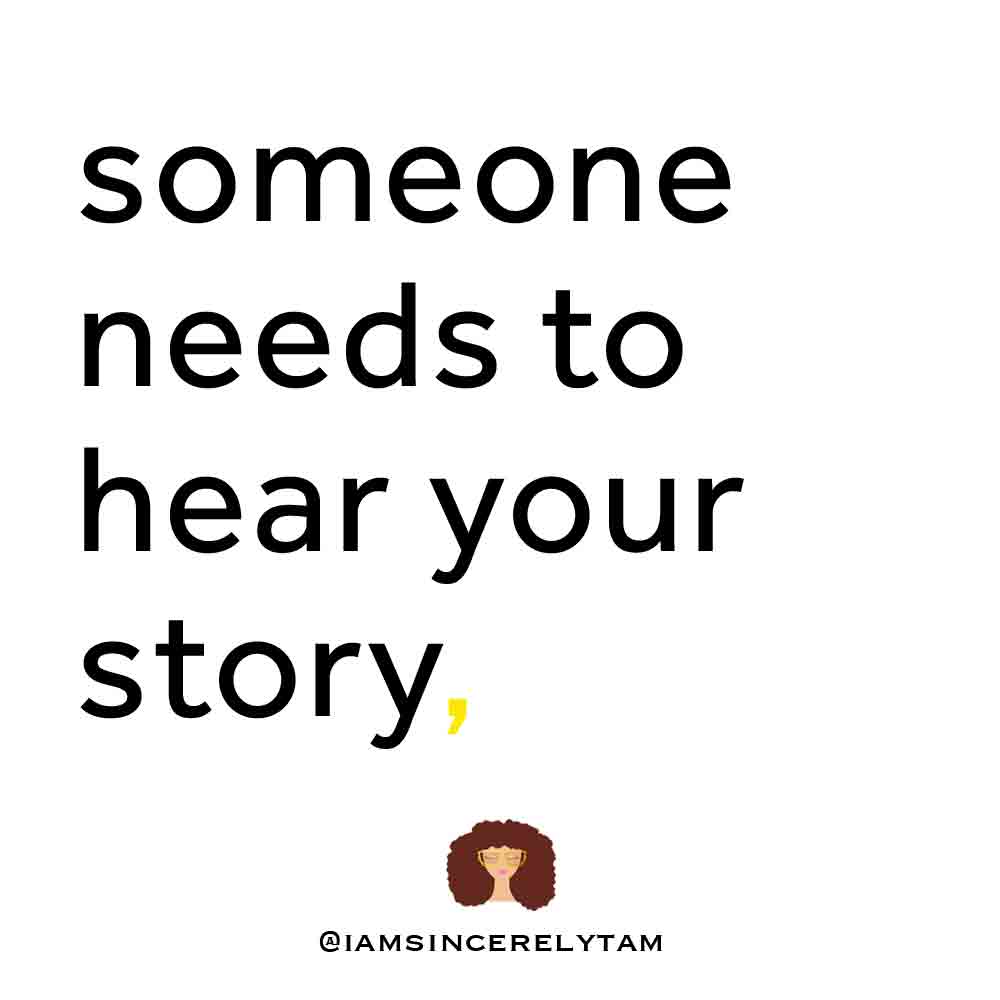 Someone Needs To Hear Your Story | Note 126
Why wouldn't you tell your story?

I started writing notes to remind myself I was everything and that I could do anything. I started sharing these notes with people hoping to promote positivity, and here we are. I wanted to remind people they matter and could do anything.


Storytelling is powerful. 
Stories define us.
Stories help us make sense of who we are.
Stories also help us connect with people. 


Whether you are sharing a personal story that can help someone avoid mistakes you made or you're speaking greatness into someone, your story has the power to change lives including, your own.


Your story matters. It doesn't make a difference if your story is one of hardship or success. Tell your story. Someone needs to hear your story. 
LISTEN:
Follow @iamSincerelyTam for daily motivation and inspiration. Want to support the podcast? Become a Patreon.