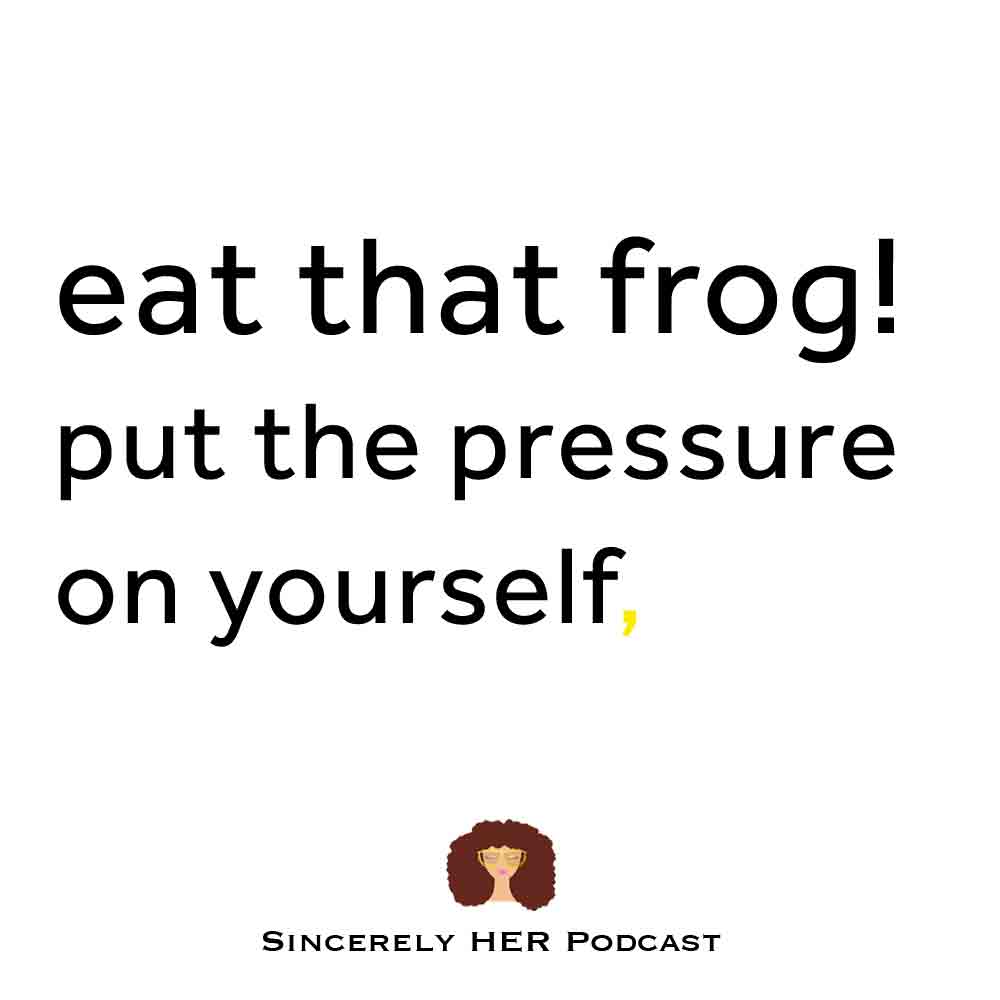 Quote | Eat That Frog! Put the Pressure on Yourself. | Note 283
Do what you say you will do.

"The world is full of people who are waiting for someone to come along and motivate them to be the kind of people they wish they could be. The problem is that no one is coming to the rescue."

The above quote is from the book Eat That Frog!: 21 Great Ways To Stop Procrastinating and Get More Done in Less Time by Brian Tracy.

Are you a follower, or are you a leader?
Better yet, are you ready to lead yourself?

Do you want to be successful? Raise your own bar.

How do you do that? You do it by not letting yourself off the hook.

Do what you say you will do. Do what you need to do to accomplish your tasks and perform at a high level.

Set goals for yourself, accomplish those goals and set more goals. Start earlier than scheduled, create imaginary deadlines, do more than you are required to do. That's how you go the extra mile and become successful.

Eat that frog! Put the pressure on yourself.

LISTEN:
Follow @iamSincerelyTam for daily motivation and inspiration.




Topics: Motivation, Motivational Quotes, Motivational Words, Inspiration, Success, Life Quotes, Inspirational Quotes, Self-Improvement