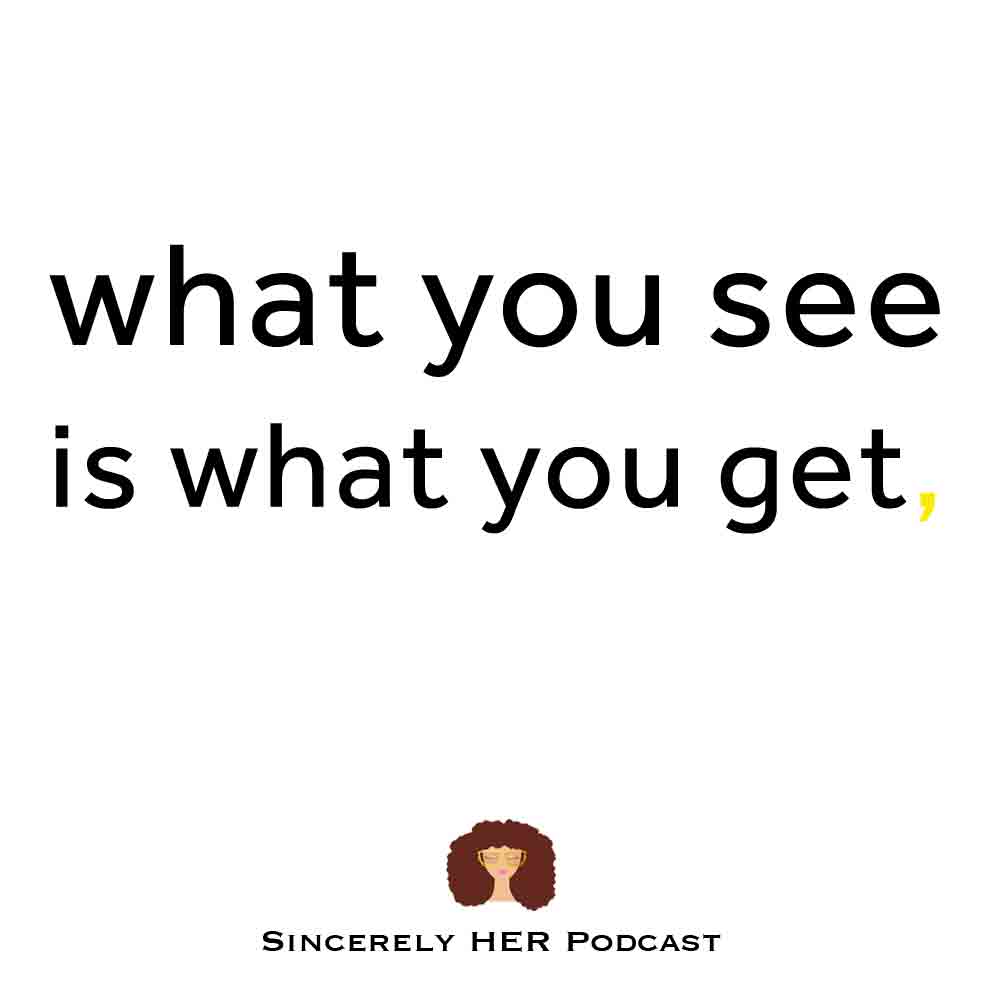 Personal Branding | What You See Is What You Get | Note 324
Your personal brand is 100% you.

Are you curious to know what crucial element every personal and business brand needs? It comes down to one thing — authenticity!

Authenticity is the foundation to developing the brand of you.

Your personal brand is 100% you. Being authentic makes people more likely to trust you. And being authentic makes you more likely to love who you are and what you are doing.

When you are authentically you, it allows you to connect and attract people that share your values, aspire to be like you, or want to work with you.

When you show up as your genuine self, life is much happier. It's also easier and more attractive when you show up and be your authentic self — it's refreshing when you know what you see is what you get.

LISTEN:
Follow @iamSincerelyTam for daily motivation and inspiration.