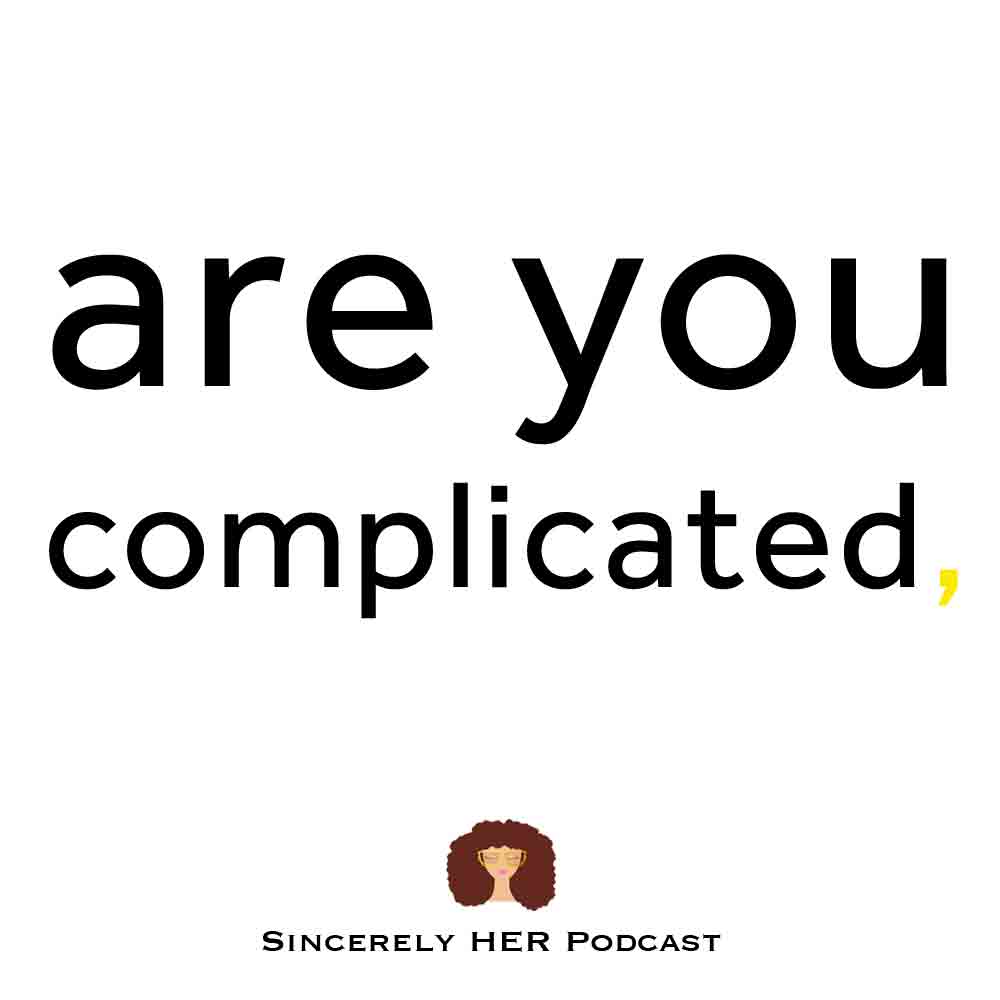 Personal Branding | Are You Complicated? | Note 322
Ever-evolving change can be complex when you're building a brand.

I've lived a lot of life. I've done a lot of things. I have traveled to a lot of countries. I've gone to and been part of a lot of events. I've had a lot of jobs, from the sports industry to entertainment. However, no matter who you ask, you will get different responses to the question: "Who is Tam?" What does Tam do? Depending on what era of my life you may know me from will dictate how you answer both questions.

One word I noticed many people use to describe me is "reserve." But am I?

I'm secretive by nature. I'm not big into sharing. I love helping people, but sharing my opinion and my every move all over the internet is not my thing. Blame it on being an only child. Blame it on my upbringing. Who knows? I'm just not a person who feeds off of praise, reaffirmation, predictability, or anyone knowing my every move.

Some will call this complicated.

Regardless of how it is perceived, the most important takeaway is to know your personal brand is more important than you think.

Ever-evolving change can be complex when you're building a brand. I'm not afraid of change, and I embrace it. I've mastered the art of pivoting. In fact, here is the link to my recent interview on the Spark Your Inner Fire Podcast, where I talk all about the paradigm of pivots. Also, here's a link to 3 Books on Branding Every Creative Must Read and Why.

Yesterday, I explained what a personal brand is. Today, I'm going to tell you why you need to be mindful of yours.

Being hard to understand or hard to untangle is not great for business. Period. It's not good for your personal or business relationships.

Your reputation is all that you have. And people shy away from things they don't understand or things they perceive as complicated. It's no secret that building a strong personal brand is essential to succeed as a creative entrepreneur. Now that you know you are a personal brand, don't you think it's time to become the master of your brand's destiny?

The foundation of your personal brand should always be your ability to be authentically you. And that authentic you hopefully is likable. And if not, that's okay. People gravitate to people they like, know, and trust, but they are also intrigued by what they don't necessarily like if it provokes powerful emotions.

Good or bad, people like easy. They easily love you or easily hate you. Are you easy to love or hate? Better question, do people get you, or are you complicated?

LISTEN:
Follow @iamSincerelyTam for daily motivation and inspiration.