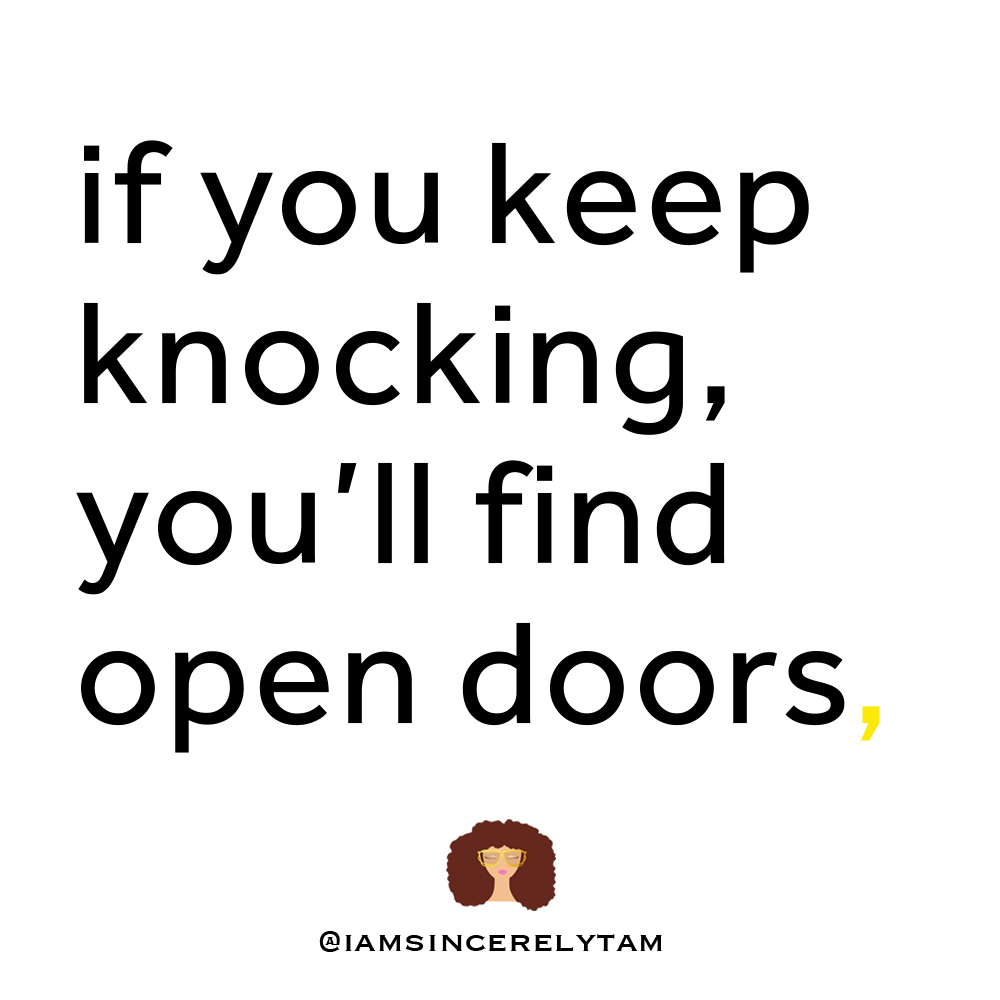 If You Keep Knocking, You'll Find Open Doors | Note 016
Have you asked? Are you seeking? Have you knocked?
I came across a clip from Jim Rohn that really inspired me. For those that aren't familiar with Jim, he was an entrepreneur, author, and motivational speaker. He is considered by many to be a legend in the personal development field.
The 30-minute clip titled "Stop Wasting Anymore Time" was so powerful, I decided to dedicate this week to talk about some of the topics he covered.
I love his delivery and storytelling. I always feel inspired after listening to Jim and I hope you'll be inspired as well.
Today's Note: If You Keep Knocking, You'll Find Open Doors
Jim offered his own spin on the Bible verse Ask, Seek, Knock. Listening to him made me think of my own path. I've been fortunate to work at many great corporations, but I've also been rejected by a few.
I have this ability to keep it moving, so I never focus on things like rejection or the impossible. I don't ever remember using the worlds I can't. Those two words should also be eliminated from your vocabulary. I've always believed anything is possible and if I kept going and trying, I'll eventually accomplish my goals.
Jim points out that life was not designed to give us what we need; life was designed to give us what we deserve. He goes on about how if you search, you'll find and points out that finding is reserved for the searcher.
Lesson learned:
You have to go looking if you wish to find.
If you keep asking, someone has an answer.
If you keep knocking, you'll find open doors."
LISTEN:
Follow @iamSincerelyTam for daily motivation and inspiration. Want to support the podcast? Become a Patreon.