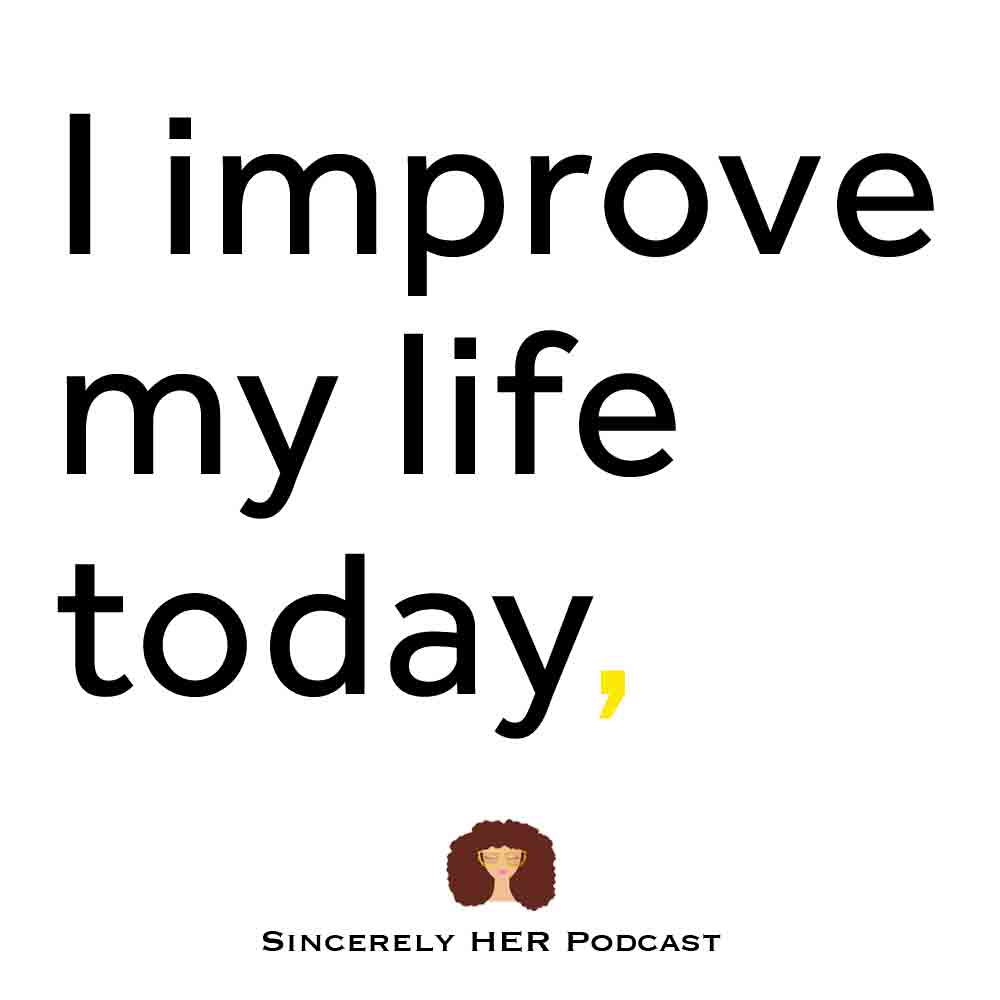 I Improve My Life Today | Affirmations | Note 495
Are you nurturing yourself?

Today's affirmations are inspired by author and wellness blogger Modi Kuti's "8 Tools to Improve the Quality of Your Life" from her website AFFIRMATION101.com. She also has a cool podcast. I included the link in the podcast description.


Grab a pencil and write these affirmations down.


I create a secret space for you.
I make time to feed and revive my spirit.
I meditate.
My thoughts become clear.
I learned to ask for help.
I trust my intuition. 
I pay attention to my intuition.
I schedule more downtime to have more time for myself.
I practice gratitude.
I know everything is evolving for good.
I improve my life today.


Use these affirmations when you first wake up or when you are about to go to bed for the best results. Add emotions to your affirmations. Feel the meaning in the words as you repeat them. Don't just say the words. Feel and believe they are true.


Have a great weekend.


Bye-bye.

LISTEN:
Notes: Motivational Podcast, Mindset and Motivation Podcast, Motivational Quotes, Bite-Sized Learning, Mindset Coach