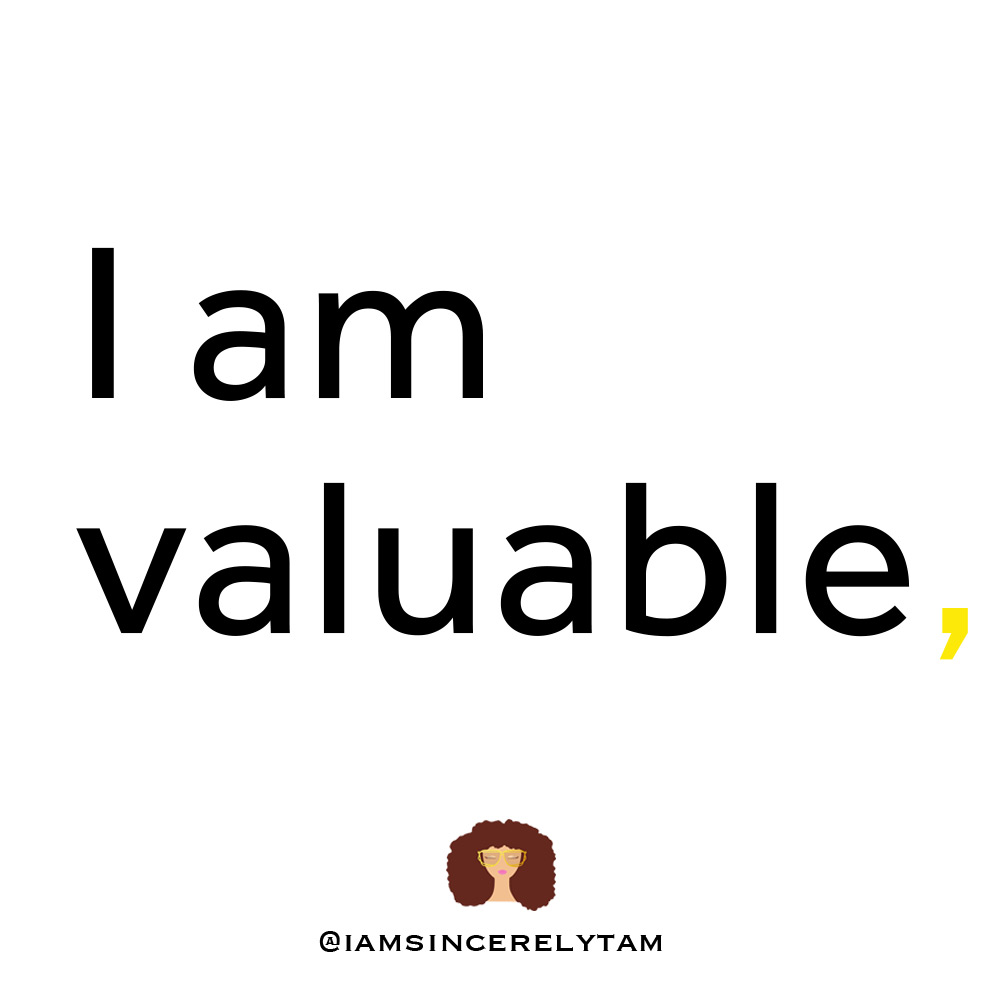 I Am Valuable | Note 070
Occasionally, we lose sight of who we really are.
Happy Friday! I'm Tam. If you are a returning visitor to SincerelyTam.com or listener to the Sincerely HER Podcast, I appreciate you spending the week with me. Every day, I serve up bite-sized motivational notes two minutes at a time.

Today's Note: I Am Valuable


During these times, we may lack confidence and awareness of our value. It happens to the best of us. 


To make sure you stand tall and strong today, here's a reminder that will boost your self-esteem.


Grab a pencil and write these affirmations down.


I accept who I am.
I am confident in my abilities.
I know my worth.
I make a difference.
I am valuable.


Have a beautiful day and a most excellent weekend.
LISTEN:
Follow @iamSincerelyTam for daily motivation and inspiration. Want to support the podcast? Become a Patreon.