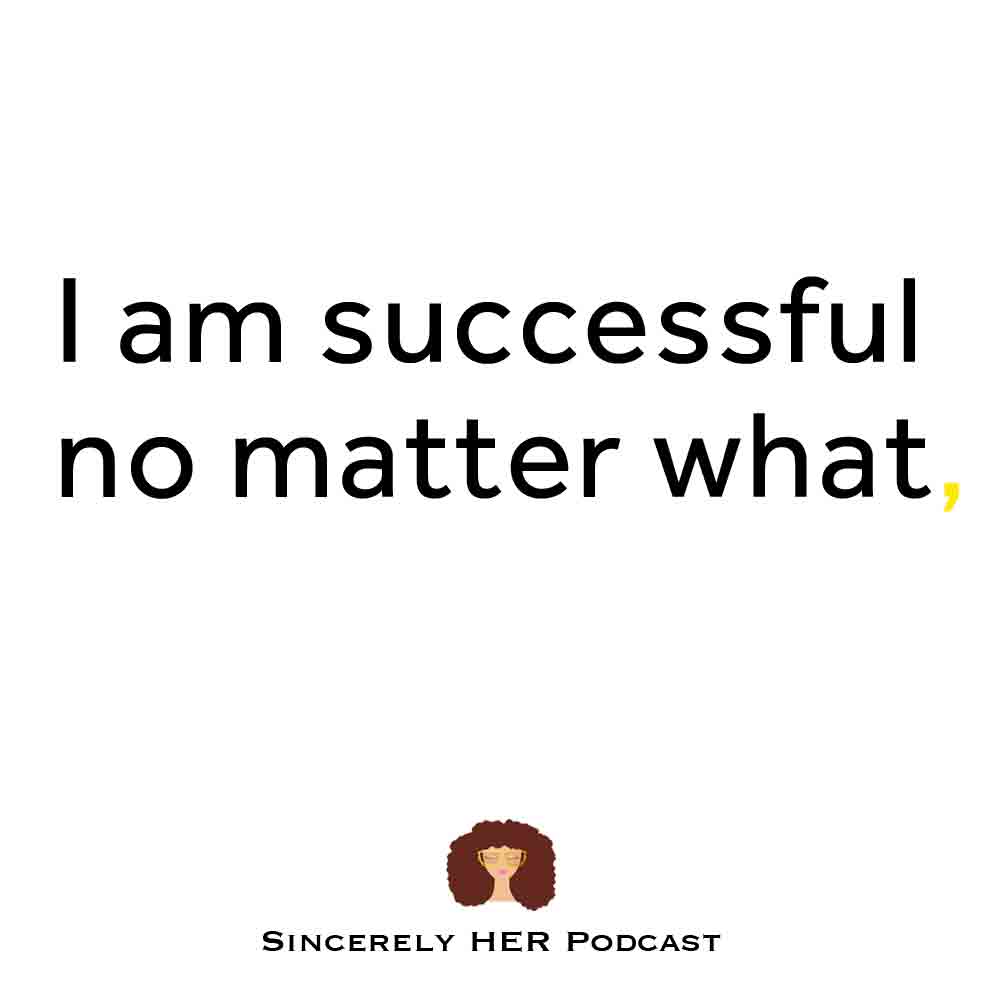 I Am Successful No Matter What | Affirmations | Note 355
You do know you can achieve success, right?
If you don't believe extraordinary success is possible no matter what your current circumstances are, how can you become successful?

Grab a pencil and write these affirmations down:

I am worthy of success.

I attract the success I desire.

I can achieve success.

I am confident about my success.

I have the power to create all the success and prosperity I desire.

I can foster successful relationships and connections with others.

I am financially successful.

I have a successful business.

I experience success in all areas of my life, personally and professionally.

I am successful no matter what.
LISTEN:
Follow @iamSincerelyTam for daily motivation and inspiration.
Notes: Motivational Podcast, Mindset and Motivation Podcast, Motivational Quotes, Podcasts for Women, Bite-Sized Learning, Mindset Coach