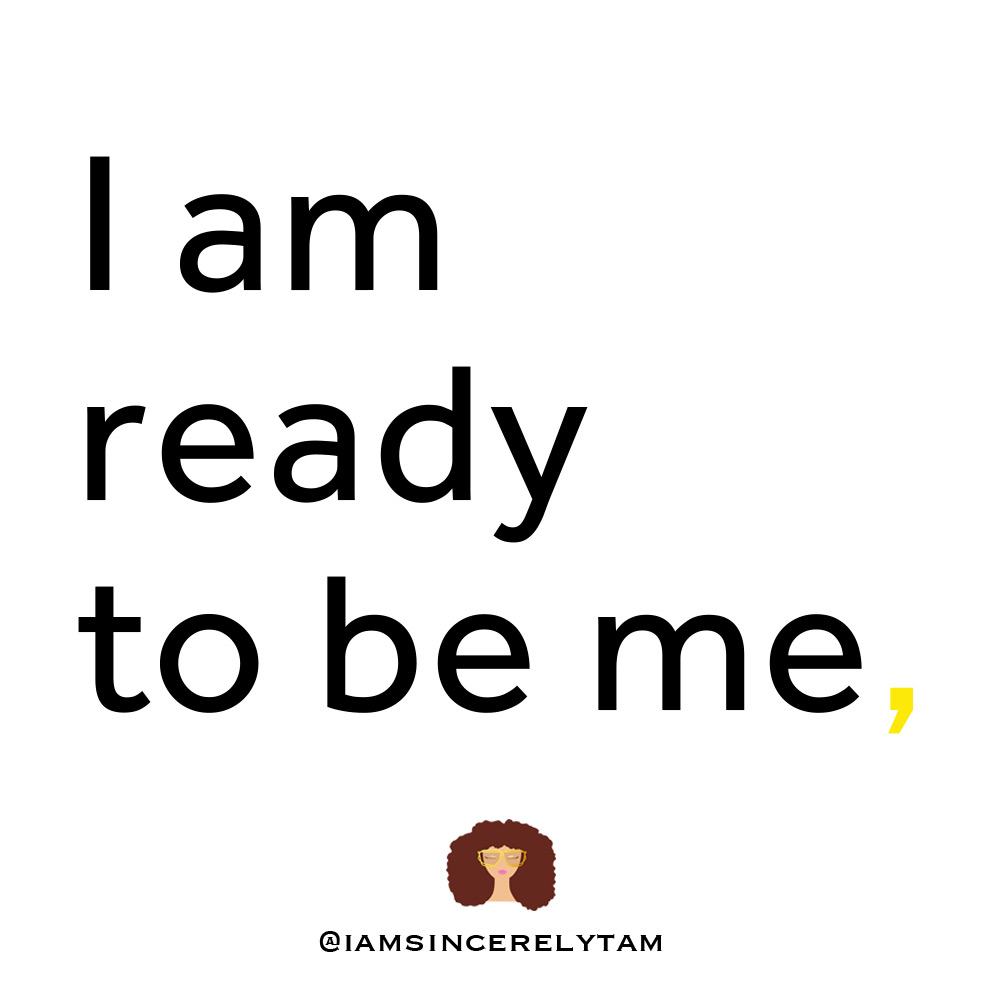 I Am Ready To Be Me | Note 075
When you believe in yourself, anything is possible.
When you accept yourself, your life becomes more amazing and fulfilling.


Why?


Because you're prepared. It's easy to be you. Whether you are a doer, disruptor, or creator, you are unstoppable when you're confident in who you are.




Grab a pencil and write these affirmations down.


I am strong.
I am wonderful.
I am powerful.
I believe in me.
I am ready to be me.
LISTEN:
Follow @iamSincerelyTam for daily motivation and inspiration. Want to support the podcast? Become a Patreon.