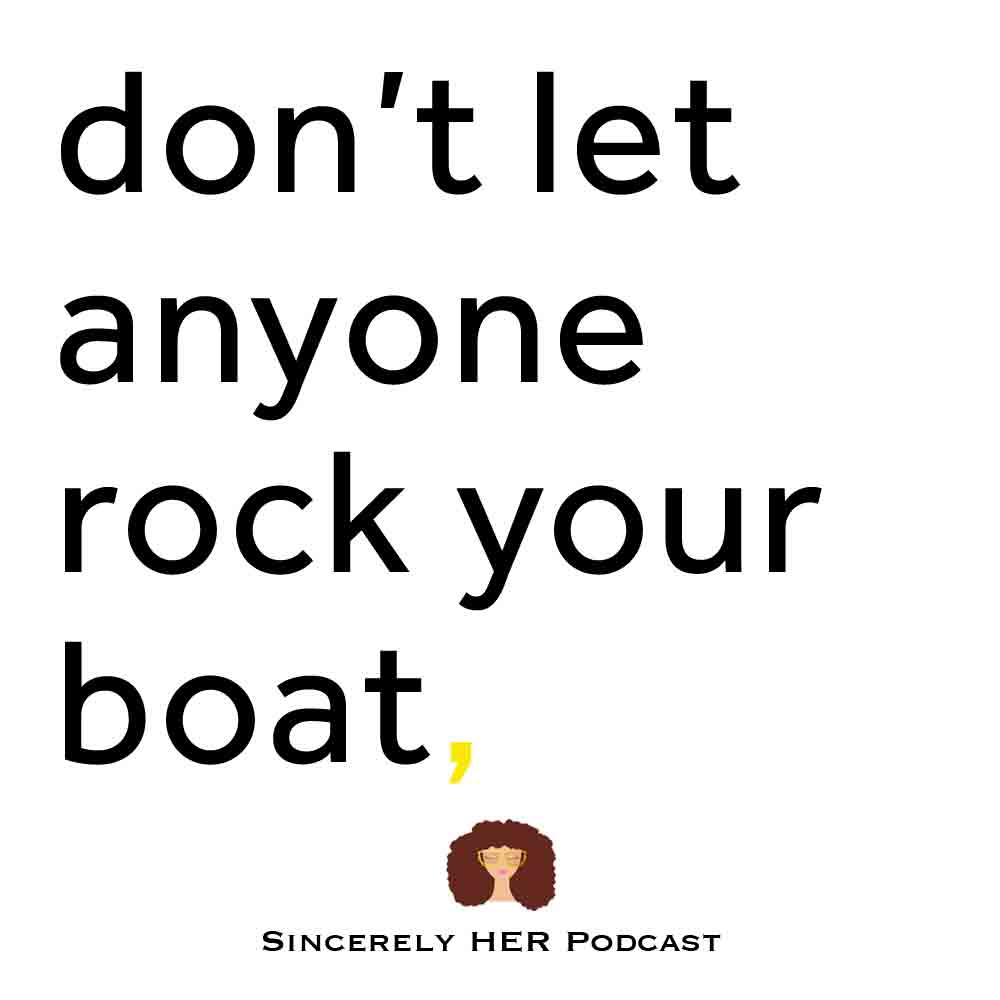 Don't Let Anyone Rock Your Boat | Note 386
If you believe it can be done, it can be done.

Some of the biggest obstacles you will encounter on your road to success will come through toxic people. We all have come across a jealous, judgmental, controlling, negative person who always has something not-so-nice to say.

People will project their feelings, fears, and negative thoughts onto you if you allow them. Take responsibility for your destiny. Cut negative and insecure people out of your life and decide based on your intuition.
Watch out for toxic people and decide based on what you believe, not what someone tried to make you feel.

If you believe it is possible, it is possible. Anything is possible for the one who thinks it is possible. So, don't let anyone discourage you.

Don't let someone tell you it isn't possible. Don't let anyone rock your boat.

LISTEN:
Notes: Motivational Podcast, Mindset and Motivation Podcast, Motivational Quotes, Podcasts for Women, Bite-Sized Learning, Mindset Coach