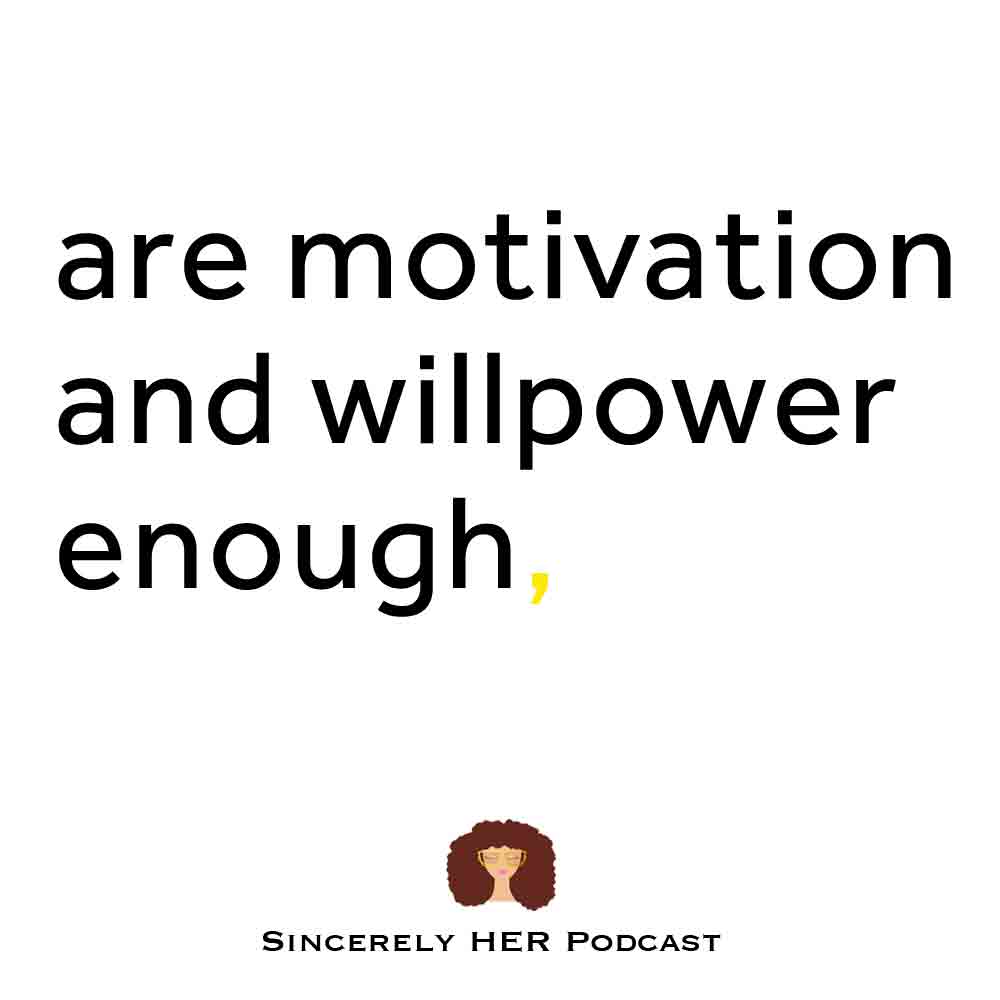 Are Motivation and Willpower Enough? | Mindset | Note 352
What happens when you are no longer motivated?

Two years ago, I knew I wanted to change directions and go all-in with helping people stay motivated to win. The definition of winning is different for everyone, but I knew the only way to motivate people is to help them with their mindset.

Though, I realized my mindset wasn't in the right place. I had an honorary membership to team doing too much. I split my time between writing about NASCAR, hosting a NASCAR podcast, running my brand and talent management company, and everything in between.

I thought I was ready to focus on things I valued and that were important to me. I had so many great ideas, and I had the willpower to do it all. However, deep down, I knew motivation and willpower weren't enough. It was time for me to take action. But how can I take action when I have so much on my plate? I couldn't, so I made the hard decision to let some things go. After all, you can do everything you want, but you can't do it all at one time.

Motivation and willpower are important, but it's your mindset that will have more of an impact on your chances of success. Knowing your purpose, laying out a plan to achieve your goals, and taking action is a surefire way to ensure you will accomplish your aim or purpose.

Willpower is a skill and discipline. And motivation is a process. Your willpower should take over when you are no longer motivated. But, it's mindset and taking action that will help you when motivation and willpower aren't enough.
LISTEN:
Follow @iamSincerelyTam for daily motivation and inspiration.
Notes: Motivational Podcast, Mindset and Motivation Podcast, Motivational Quotes, Podcasts for Women, Bite-Sized Learning, Mindset Coach