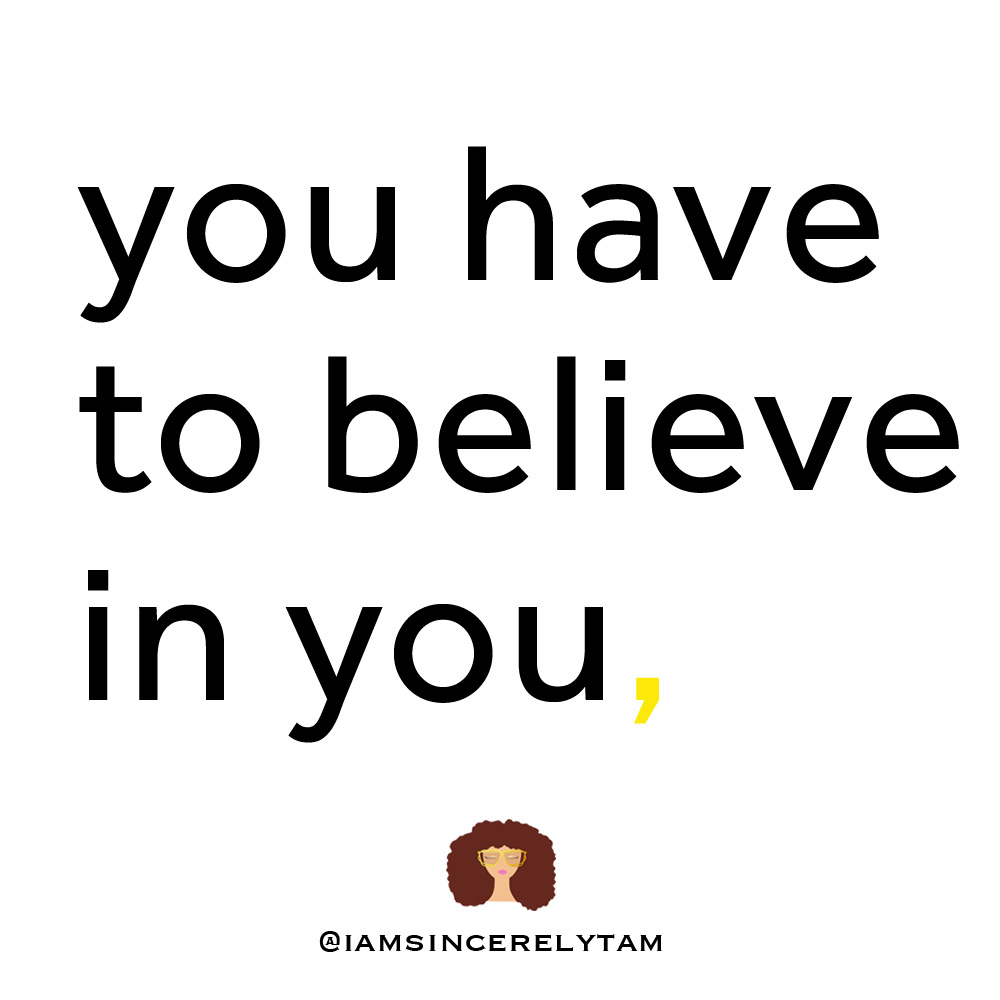 You Have To Believe in You | Note 117
"You gotta believe in somethin' Why not believe in me?"

If you don't know, and I am sure many of you don't, there is a song titled You Gotta Believe by the Pointer Sisters from the movie Car Wash. There aren't a lot of lyrics to the song, but the words are powerful. I first heard this song as a kid, and it's always stuck with me.

I rarely, if ever, doubt myself. I may doubt things that happen, but I always believe in myself over anyone. The song is a reminder to me to believe in me. The song's lyrics include:

Take the chain off your brain
Take the chain off your brain
Stop, take a look at yourself
Stop ridiculin' everybody else

This week, I'm on a mission to help you believe in you and to be the best you possible.

Today's Note: You Have To Believe in You

You can do anything when you believe you are good enough. What you believe about yourself, whether true or false, shapes your self-concept.

If you can't recognize your ability to be great and if you can't visualize yourself being great, you will never take action to be great. Your belief in yourself is the difference between being great and achieving your goals.

You have to believe in you.
LISTEN:
Follow @iamSincerelyTam for daily motivation and inspiration. Want to support the podcast? Become a Patreon.