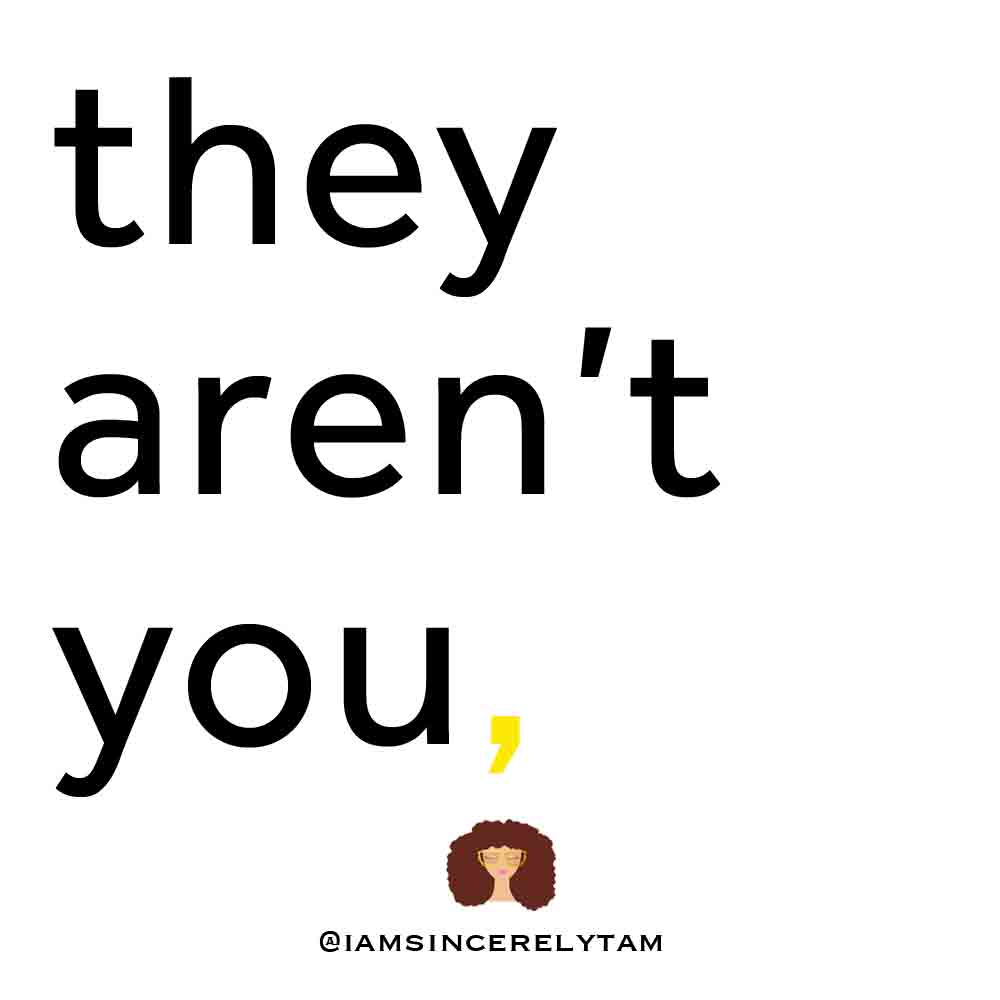 They Aren't You | Note 247
Stop overthinking.

It's nothing worse than seeing someone execute the same idea you have. I've had this idea to create a book, clarity cards, and a journal to support the cards. I want to create stationery and products that motivate people to find clarity, get shit done, and win. The first step was to launch the Sincerely HER Podcast.

Although I have worked on the other items, I'll admit it's been a slow process. Meanwhile, I see so many people selling the products I have always dreamed about creating. Instead of whining about it, I thought about it this way. There are examples for me to follow. Lessons to teach me what to do and what not to do. The most important thing I realized is, they aren't me.

Have you ever wanted to do something but worried about what someone would think? Do you have a million-dollar idea only to discover someone beat you to it?

Are you self-conscious about what people may think if you do something that has already done before?

Here's something you may not know. People don't usually care. Stop overthinking.

Only you know what is best for you. Chances are, no matter what you want to do or create, someone already did it.

It's okay, though. Why? They aren't you.

LISTEN:
Follow @iamSincerelyTam for daily motivation and inspiration.