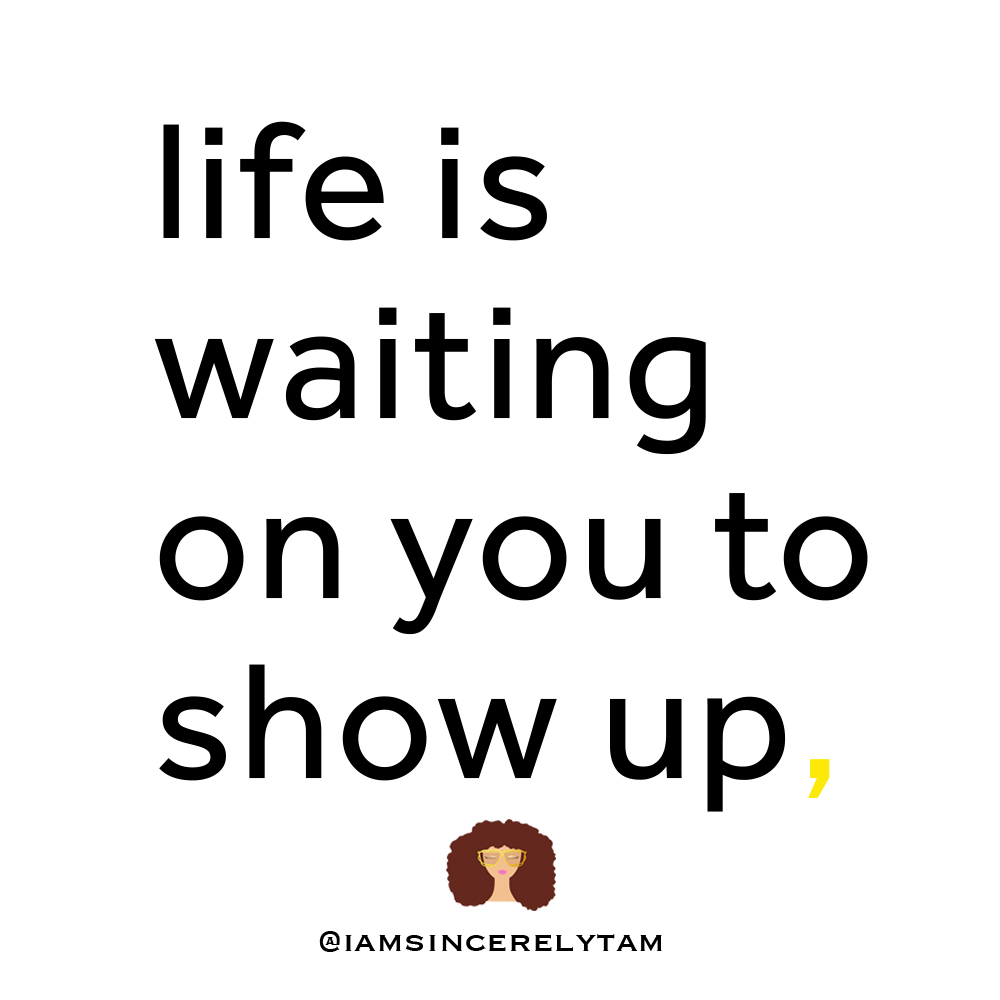 Life is Waiting on You to Show Up | Note 004
Do you know all you have to do is decide?
For this podcast, I talk:
Life is waiting for you to show up. All you have to do is decide, let go of your ideals, be open be open to the possibility that your life can be better, and show up each day with a goal to live a richer life. Better yet, show up, and act as if your life, already is what you envisioned it to be.
LISTEN:
Follow @iamSincerelyTam for daily motivation and inspiration. Want to support the podcast? Become a Patreon.