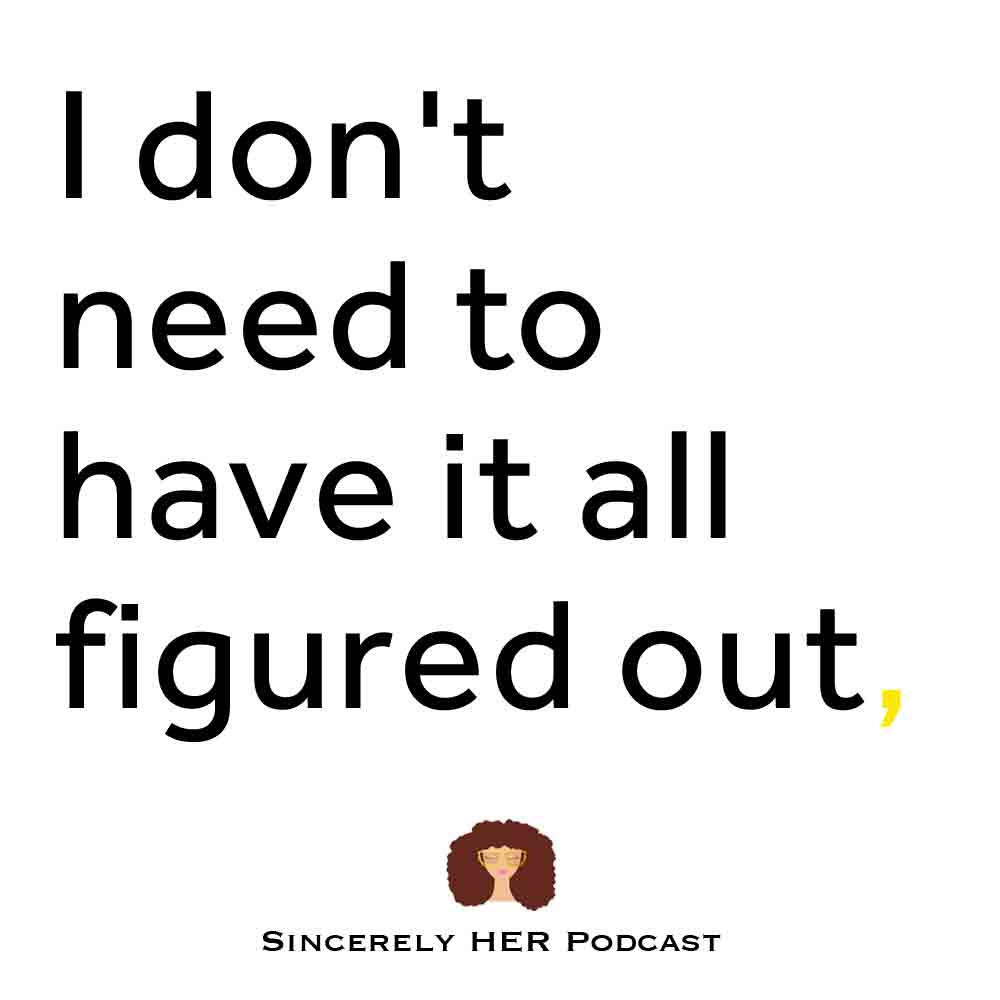 I Don't Need To Have It All Figured Out | Affirmations | Note 440
Do you believe you'll know what to do when the time comes?

This week, I talked about moving on after failure, turning the page, freedom, and changing your mind. Today is all about positive affirmations to help you avoid becoming frustrated because you don't have your life all figured out. It's important not to stress yourself out over not having it all figured out.

Grab a pencil and write these affirmations down.

Nothing will stop me from making a change.

I will keep showing up for myself.

I have the freedom to be able to be me.

I consume less and create more.

I get it done.

I try new things.

I believe what my heart tells me.

I'm not worried about what they say.

I'm not worried about what to do.

I will know what to say and do when the time comes.

I don't need to have it all figured out.

Use these affirmations when you first wake up in the morning or when you are about to go to bed for the best results. Don't forget to add emotions to your affirmations and feel the meaning in the words as you repeat them.

LISTEN:
Notes: Motivational Podcast, Mindset and Motivation Podcast, Motivational Quotes, Podcasts for Women, Bite-Sized Learning, Mindset Coach