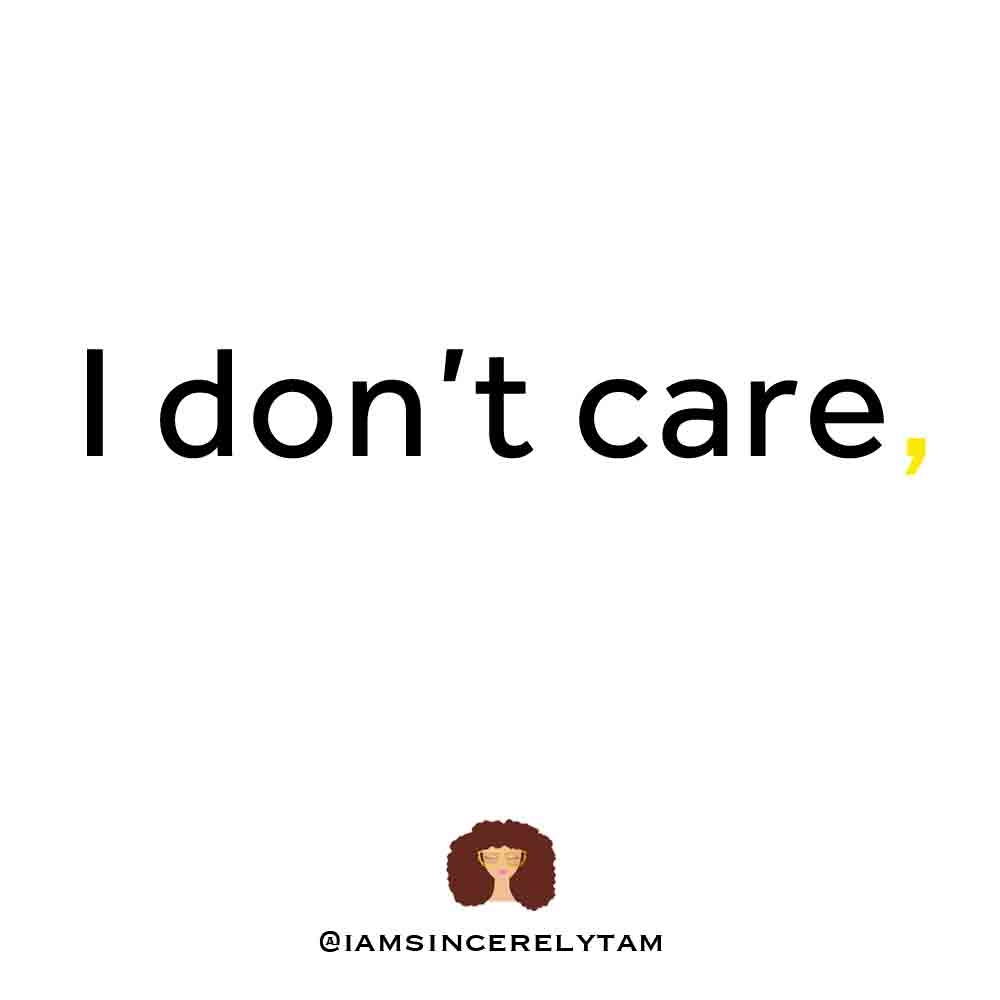 I Don't Care! | Note 170
It's okay to say f*ck it!
If you listen to the Sincerely HER Podcast, you know I like to leave you with a few affirmations to get you through the weekend. The words "F*ck It" came to mind when I sat down to record this note, but I thought, well, that's not an affirmation, and it's not very positive either. It also crossed my mind that perhaps someone may feel offended.
As I sipped my room temperature, Mountain Valley Spring Water, I love that water, I thought, that's the point. I want people to be okay with saying f*ck it to things that don't matter. I want you to feel comfortable with realizing it's okay not to care.
Today's Note: I Don't Care
It's okay not to care what other people think.
It's okay to feel scared and do it anyway.
It's also okay to make a mistake.
And guess what, it's okay to say f*ck it!
The quicker you do you the better off you'll feel about yourself.
Grab a pencil. Write these affirmations down.
It happened, and I'm okay.
I am okay with putting my feelings first.
I can handle it.
I trust myself.
I am strong in mind, body, and spirit.
I can move on.
I am at peace with my decision to move on.
I don't care.
LISTEN:
Follow @iamSincerelyTam for daily motivation and inspiration. Want to support the podcast? Become a Patreon.