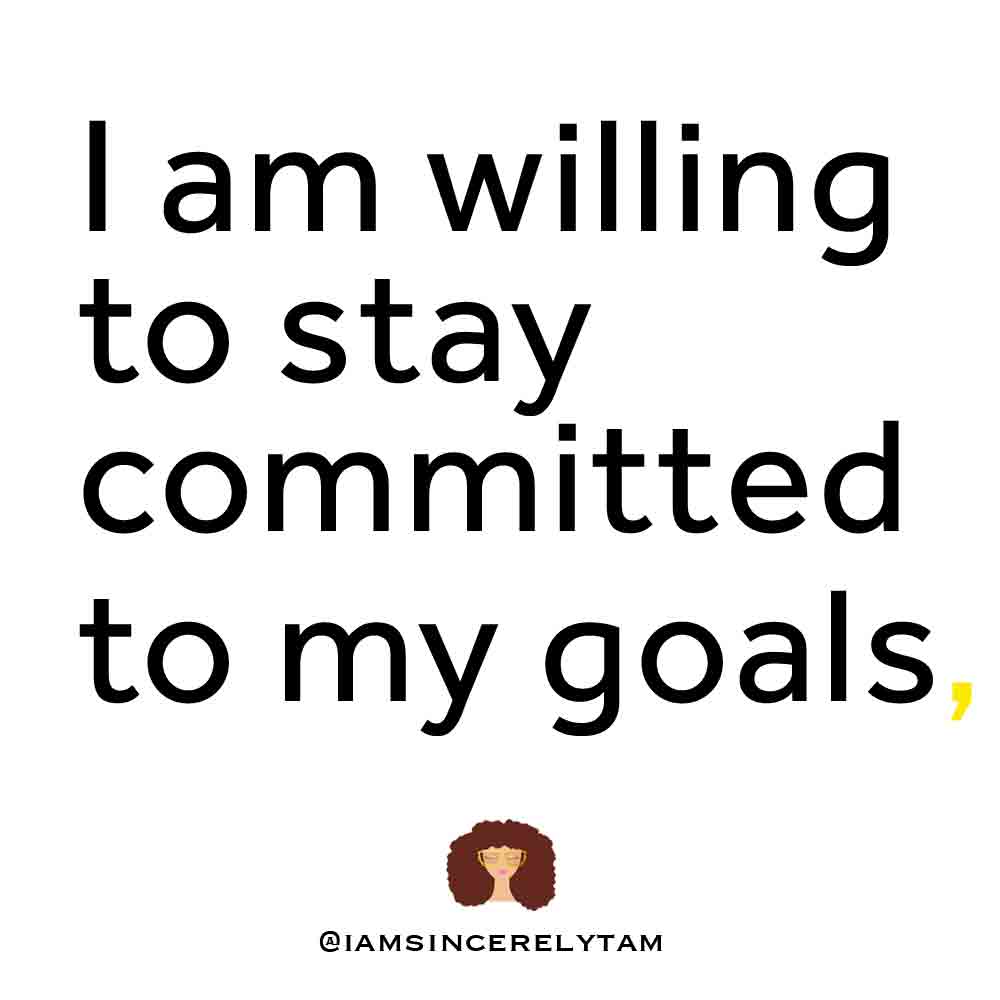 I Am Willing To Stay Committed To My Goals | Note 175
You will succeed when you choose to pursue defined goals.

Happy Friday! The final countdown is here. We are entering the last week of 2020. Today, I thought I would do something slightly different.

I came across a YouTuber, who provides interactive journaling prompts, and I thought it would be cool to try a similar technique on today's podcast. With 2020 coming to a close, it is all about stepping into 2021 confidently, and the only way to do that is to plan.

Today's Note: I Am Willing To Stay Committed To My Goals

No matter how hard it might seem, you can create the life you want.
No matter how old you are, know that it is never too late.
You will succeed when you choose to pursue defined goals.

Grab a pencil and write these affirmations down.

Affirmation: What I desire is coming to me daily.
Write one thing that you desire the most. Start with, I desire to…

Affirmation: I have a definite major purpose, and I act on it.
Finish the sentence. My major purpose is…

Affirmation: I reach decisions quickly and decisively.
I have decided that I am…
Finish the sentence by deciding right now on something you have been contemplating.

Affirmation: Whatever my mind can conceive and believe, I can achieve:
Finish this sentence: I achieved my goal of…

Affirmation: I am worthy of making more money.
I have a burning desire to make…
Finish the sentence by adding the dollar amount that you will attract in 2021.

Now that you have written down some definite goals for 2021, are you committed to achieving them? I know you are, so without hesitation, repeat this affirmation: I am willing to stay committed to my goals.

I've been busy working on launching the new Sincerely Her website, a weekly newsletter, and I've written an ebook that will be available soon. I also spent a lot of time preparing to launch the Sincerely HER Master Squad, a mastermind I hope all of you will join. I haven't figured out what I want to talk about next week on the podcast, but I'm leaning towards a best of 2020 recap or a best of week with one or more of my favorite motivational speakers. You must join me next week to find out.

Happy Holidays.

Bye-bye!

LISTEN:
Follow @iamSincerelyTam for daily motivation and inspiration. Want to support the podcast? Become a Patreon.