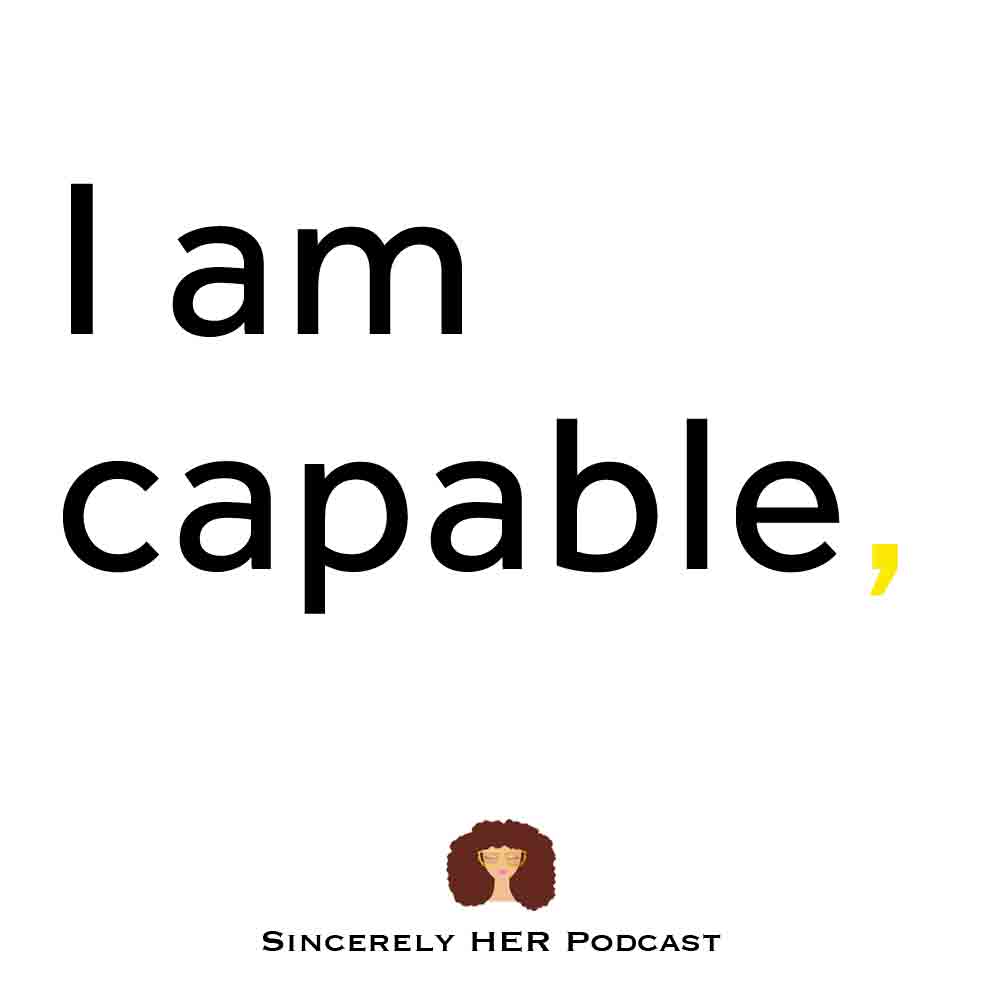 I Am Capable | Affirmations | Note 570
What are you afraid of?

Life is waiting for you to show up. Life is waiting for you to be, do, and have everything you desire.

All you have to do is go for it. Is it scary to pursue your dreams? It can be.

However, underlying most of our fears is a lack of trust in ourselves.

Learn to trust yourself, feel the fear, and do it anyway. Are you ready to trust yourself?

Do you have the patience to know it will happen? Are you willing to give it time to happen? Will you push through the fear?

Grab a pencil and write these affirmations down.

I will show up for myself.
I trust myself.
I am well-equipped to navigate any challenge.
I can choose how I respond to any situation.
I am patient and willing to wait for the things I want.
I know it will happen, and I'm happy with the outcome.
I am not afraid of the future.
I am capable.

Use these affirmations when you first wake up or when you are about to go to bed for the best results. Add emotions to your affirmations.

Feel the meaning in the words as you repeat them. Don't just say the words. Feel and believe they are true.

LISTEN:
Notes: Motivational Podcast, Mindset and Motivation Podcast, Motivational Quotes, Bite-Sized Learning