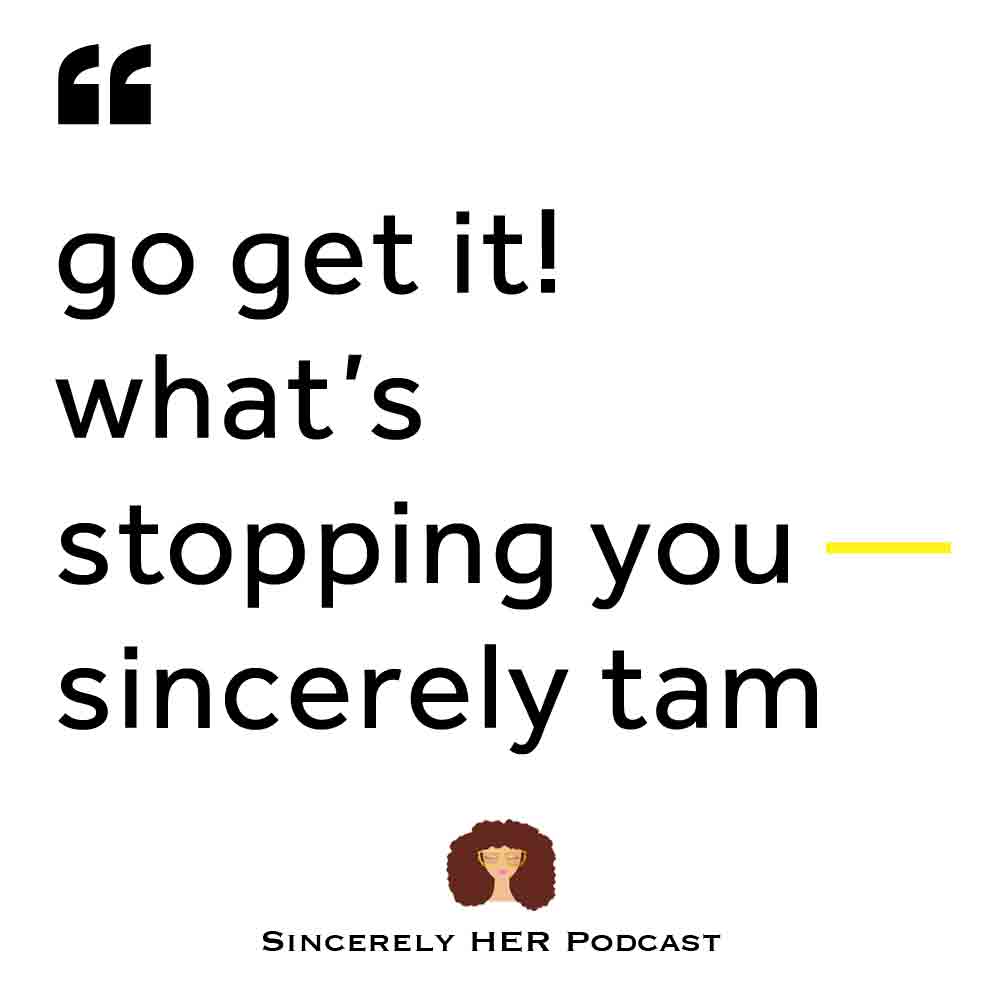 "Go Get It! What's Stopping You?" — Sincerely Tam | Note 362
Who will say anything to you?

Although I am sharing some of my favorite Instagram posts and captions this week, I still wanted to share something personal, so I decided to share one of my own Instagram posts. I rarely post anything other than stories on Instagram, but this is a throwback from December 2018.

Today's note: Go Get It! What's Stopping You?

Go get it. What's stopping you?

I write at least ten notes to myself every day. Some I share on Twitter and Insta stories, others I keep to myself in a notebook. One thing I always come back to is WHO gon say something to me? WHO gon stop me?

I often share stories about how Miss Mae (aka my moma) raised me and the crazy sh*t she would say. I grew up believing I can do me because no one will do or say sh*t to me and if they did, fight them.

I had no problems socking anyone in the face. My mother always said if you feel threatened, get to swinging. Yeap, my mother, was about the fight life.

I'm too old to sock someone in the face, but I still believe no one can stop me except me. WHO gon say anything to me? WHO gon stop me?

So yeah, I'm going to go get it.

Who gon stop me?

Like I said, I wrote this in 2018. Funny thing is, aside from the fighting, I believe this with every fiber in my body. No one will say anything to me. No one can stop me. And, I will always do me.

Remember, Go get it! And ask yourself, what's stopping you?
LISTEN:
Follow @iamSincerelyTam for daily motivation and inspiration.
Notes: Motivational Podcast, Mindset and Motivation Podcast, Motivational Quotes, Podcasts for Women, Bite-Sized Learning, Mindset Coach