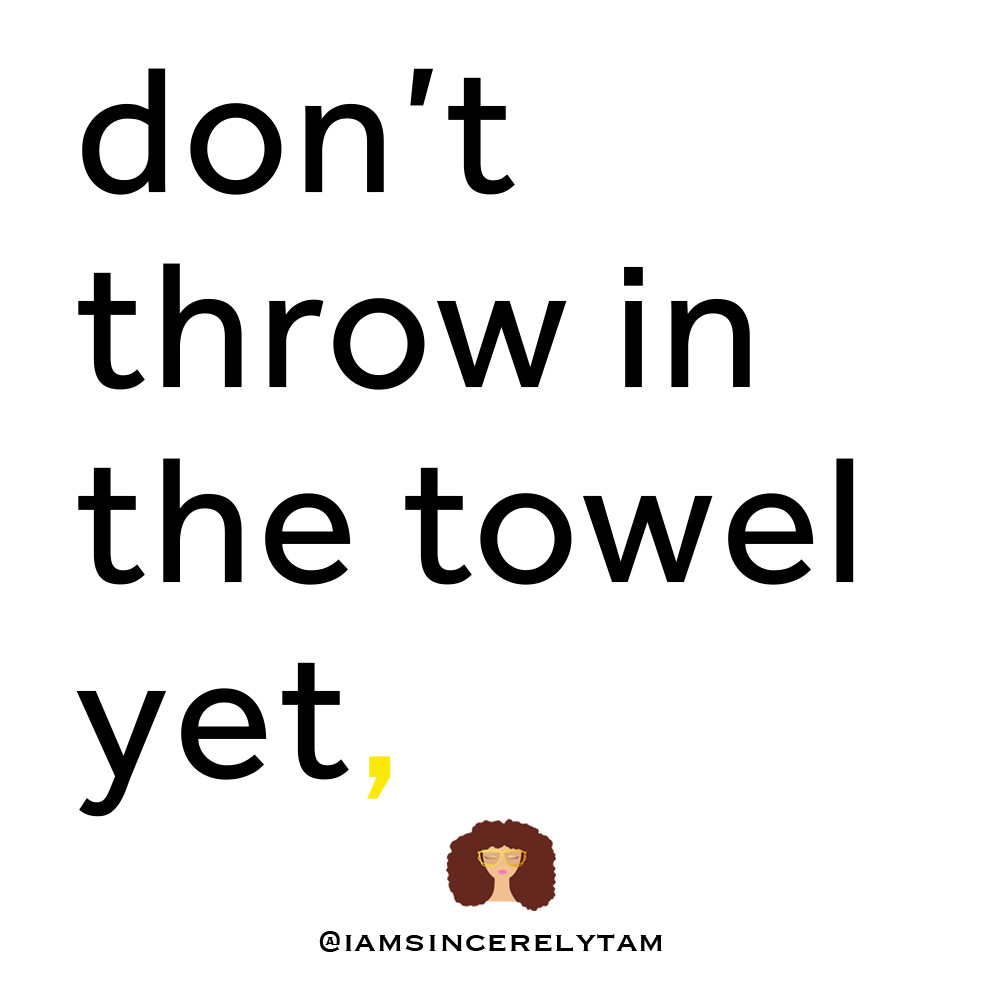 Don't Throw in the Towel Yet! | Note 033
Why would you give up?
No matter what you are going through, don't give up! Life can be difficult. We all go through something.

If you're struggling with anything, no matter how big or small the issue is, continue to be consistent in your pursuit to find a solution. Sometimes great things take time. Sometimes you have to go through a few things and get pushed out of your comfort zone. Whether you are trying to start a business, make a career change, looking for love, trying to get healthy, or struggling with personal matters, stay motivated.

As long as you don't give up, the odds are in your favor of finding a solution to your problem.
So, don't give up. Don't throw in the towel yet!
LISTEN:
Follow @iamSincerelyTam for daily motivation and inspiration. Want to support the podcast? Become a Patreon.