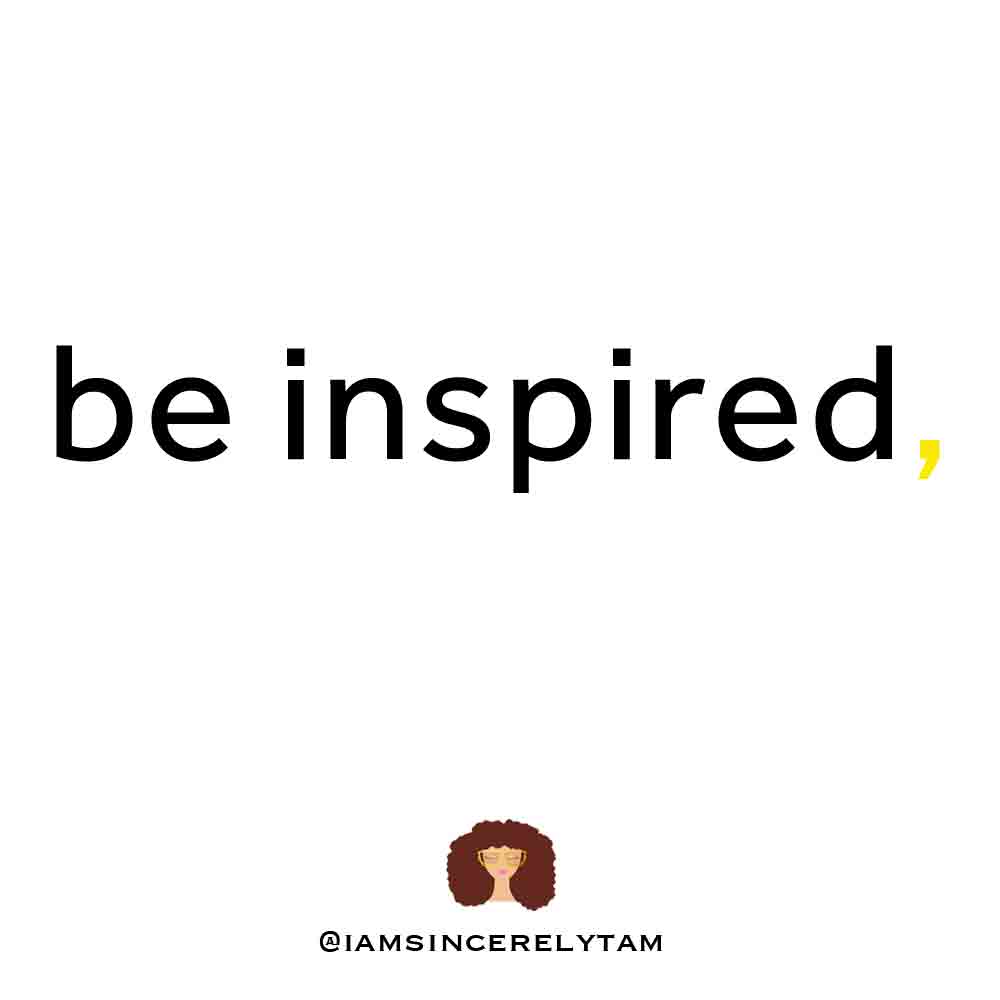 Be Inspired | Note 199
What inspires you?
Are you ready to find clarity, get sh*t done, and win? Hit that subscribe button, leave a positive review, and if you're listening on Apple Podcast, please consider leaving a 5-star rating. I'll wait!

Inspiration can show up in disguise. It often does. Believe it or not, failure can serve as inspiration.

Your next-door neighbor can serve as inspiration.
Learning something new can serve as inspiration.
Reading a book can inspire you.
An act of kindness can inspire you.
Writing daily in your journal can inspire you.
A podcast like this can inspire you.

Do you see my point?

The next time you're stuck in a rut, consider doing something different. Change your environment, switch up your routine.

Inspiration is everywhere. Be inspired.

Tomorrow, I'm dropping the 200th Note on the Sincerely HER Podcast and the much long-awaited first Sincerely HER story, aka interview.

LISTEN:
Follow @iamSincerelyTam for daily motivation and inspiration. Want to support the podcast? Become a Patreon.