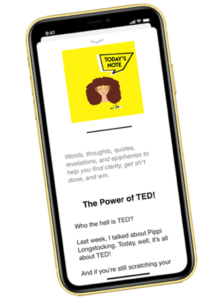 Get Out of Your Head and Get Sh*t Done.
Unleash your potential with personal development and branding tips. Join 1,400+ readers of Today's Note, a weekly bite-sized newsletter and access three surprising steps to get unstuck.
*By signing up, I agree to the Terms and to receive emails from Sincerely Tam.
Yes!!! You're ready to get sh*t done!